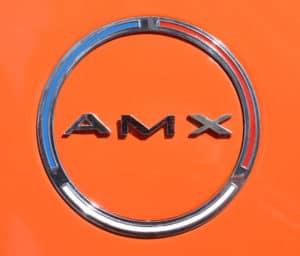 The AMC AMX was a two passenger automobile in the Gran Turismo (GT) tradition produced by the American Motors Corporation (AMC) and sold at a budget price.
The AMX name originates from the "American Motors eXperimental" code used on two early AMC prototypes. The intent was to shed its "economy car" image of AMC and appeal to a more youthful, performance-oriented market.
AMC advertised the AMX as the first steel-bodied, two seat production model from an American manufacturer since the 1957 Ford Thunderbird. The only other two-seat domestic sports car at that time was the Chevrolet Corvette and AMC emphasized the price difference in the two sports cars. Base price for the AMX was US$3,245, over $1,000 less than the Corvette.
In 1971, AMC transferred the AMX name to a higher-performance version of the 4-seat Javelin, which continued through 1974. The name was revived for performance option equipped versions of the Hornet in 1977, Concord in 1978, and lastly to the Spirit in 1979 and 1980.
1968 AMX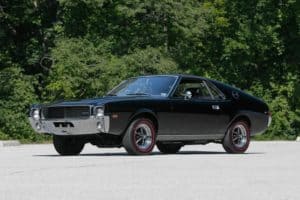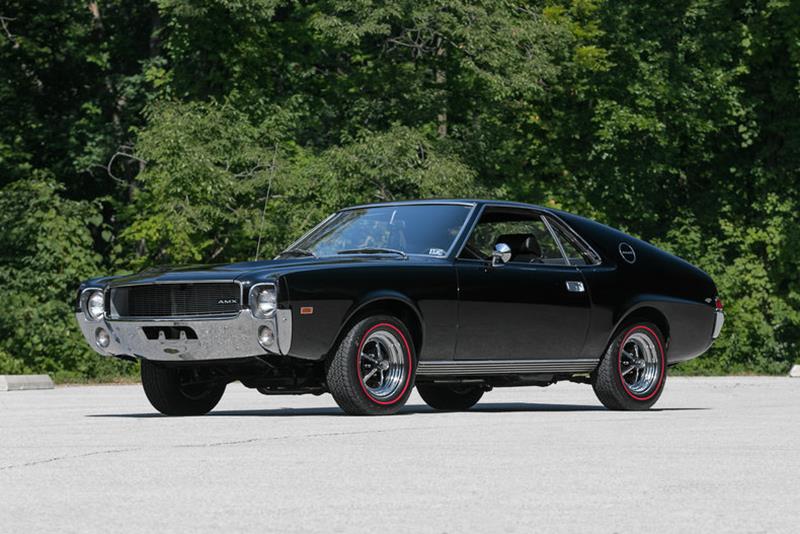 | Performance | Engine | 0 to 60 | Quarter Mile | Source |
| --- | --- | --- | --- | --- |
| AMX | 390ci/315hp | 6.9 sec | 15.2 sec @ 92.0 mph | Motor Trend |
| AMX | 390ci/315hp | 6.6 sec | 14.8 sec @ 95.0 mph | Car and Driver |
| AMX | 390ci/315hp | 7.2 sec | 14.6 sec @ 96.0 mph | Car Life 4/68 |
1969 AMX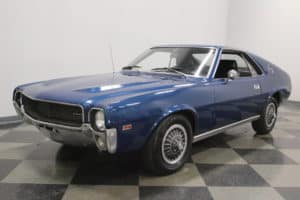 | Performance | Engine | 0 to 60 | Quarter Mile | Source |
| --- | --- | --- | --- | --- |
| AMX SS/G | 390ci/315hp | n/a | 11.0 sec @ 122.0 mph | Car Craft |
| AMX | 390ci/315hp | 6.6 sec | 14.8 sec @ 95.0 mph | Car & Driver 3/68 |
| AMX | 390ci/315hp | 6.9 sec | 14.4 sec @ 91.0 mph | Hi Performance 1969 |
1970 AMX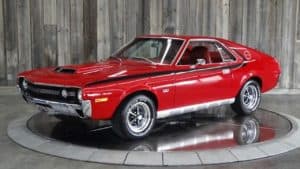 | Performance | Engine | 0 to 60 | Quarter Mile | Source |
| --- | --- | --- | --- | --- |
| AMX | 390ci/325hp | 6.5 sec | 14.7 sec @ 92.0 mph | Motor Trend 12/69 |
| AMX | 360ci/290hp | n/a | 14.9 sec @ 94.6 mph | PopularHot Rod |
Image Gallery