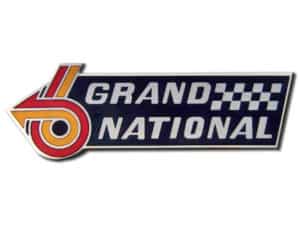 The Buick Grand National is another legendary car from Buick. For many years the 1987 Buick Grand Nations GNX was the fastest production sedan ever built.
For the final year, 1987, Buick introduced the GNX at $29,000. Produced by McLaren/ASC, Buick underrated the GNX at 276 hp and a very substantial 360 lb/ft of torque. This was created to be "Grand National to end all Grand Nationals." Changes the the GNX included a special Garrett ceramic-impeller turbocharger connected to a more efficient intercooler and a specially coated up pipe. A specific computer chip, low-restriction exhaust with dual mufflers, reprogrammed Turbo Hydramatic 200-4R transmission with a custom torque converter and transmission cooler, and unique differential cover/panhard bar included more of the performance modifications. The GNX had a ladder bar that ran from the mid-section of the car to the rear axle, so as to increase traction. This is also the reason why a GNX will actually lift the rear end up when the car is about to launch heavily.
Exterior styling changes include vents located on each front fender, 16 inch black mesh style wheels with VR-speed rated tires, and deletion of the hood and fender emblems.
The interior changes of the GNX included a serial number on the dash plaque and a revised instrument cluster providing analog Stewart-Warner gauges, including an analog turbo boost gauge. Just 547 examples of the GTX were built. GNX #001 is currently owned by Buick and sometimes makes appearances at car shows around the US.
1984 Grand National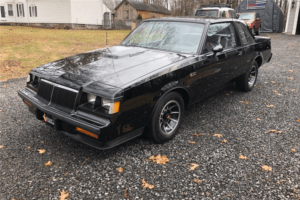 | Performance | Engine | 0 to 60 | Quarter Mile | Source |
| --- | --- | --- | --- | --- |
| Grand National | 231ci/200hp | 8.0 sec | 15.9 sec | Internet |
1985 Grand National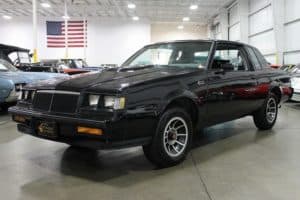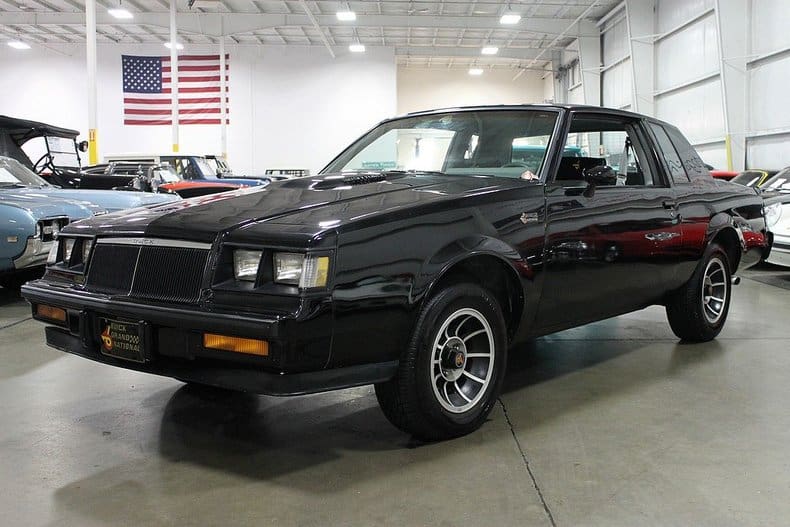 | Performance | Engine | 0 to 60 | Quarter Mile | Source |
| --- | --- | --- | --- | --- |
| Grand National | 231ci/200hp | 7.5 sec | 15.7 sec | Internet |
1986 Grand National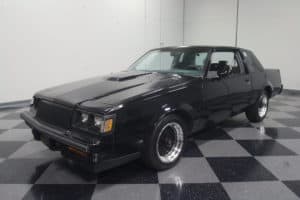 | Performance | Engine | 0 to 60 | Quarter Mile | Source |
| --- | --- | --- | --- | --- |
| Grand National | 231ci/235hp | 4.9 sec | 13.9 sec | Internet |
1987 Grand National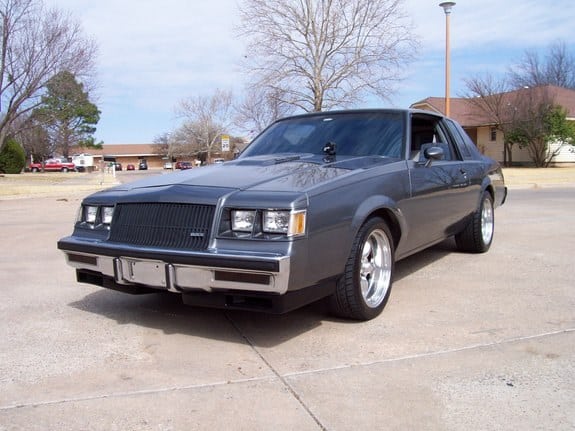 | Performance | Engine | 0 to 60 | Quarter Mile | Source |
| --- | --- | --- | --- | --- |
| Grand National GNX | 231ci/276hp | 5.5 sec | 13.4 sec @ 103.0 mph | Buick |
| Grand National GNX | 231ci/276hp | 4.7 sec | 13.5 sec @ 102.0 mph | Car and Driver |
| Grand National | 231ci/245hp | 6.0 sec | 14.7 sec @ 95.1 mph | Motor Trend 8/87 |