The Oldsmobile 442 (pronounced four-four-two) was a muscle car produced by the Oldsmobile division of General Motors. It was introduced as an option package for F-85 and Cutlass models sold in the United States beginning with the 1964 model year. It became a model in its own right from 1968 to 1971, then reverted to an option through the mid-1970s. Oldsmobile revived the name in the 1980s on the rear-wheel drive Cutlass Supreme and early 1990s as an option package for the new front-wheel drive Cutlass.
1964
The 442 was born out of the competition between Pontiac Division and Oldsmobile. It began as a hasty response to the Pontiac Tempest GTO, which had proved to be an unexpected success midway through the 1964 model year.
Because of its late introduction (some three-fourths of the way through the model year) and the ambiguous nature of the GTO — which was technically a violation of GM policy limiting intermediate models to 330 in³ (5.4 L) — the Olds offering was a conservative package. Technically the "B09 Police Apprehender" option, it used the four-barrel carbureted 330 in³ (5.4 L) V8 with heavy-duty valve gear, posi trac, and a hotter camshaft, raising rated (SAE gross) output to 310 hp (231.3 kW) at 5200 rpm. Torque remained 355 lb·ft (481 N·m), although the torque peak rose from 2800 rpm to 3600 rpm. The package also included a stiffened frame, boxed rear suspension control arms, a heavy duty clutch and four-speed manual transmission, a heavy duty driveshaft, oversized brakes and the heavy-duty police-package suspension, with heavy duty wheels, higher-rate coil springs front and rear, heavy-duty shock absorbers, a larger front anti-roll bar, and an additional rear anti-roll bar.
The package was dubbed 4-4-2 based on its combination of four-barrel carburetor, four-speed transmission, and dual exhaust. Priced at $285.14, it was available on any F-85 or Cutlass model except the station wagon, although most were Cutlass hardtop coupés (Oldsmobile archives indicate that approximately 10 four-door sedans were built with the B09 option).
Motor Trend tested an early 4-4-2 and found that the 3,440-lb (1,560 kg) car would run 0-60 mph (0-96 km/h) in 7.5 seconds, the standing quarter mile in 15.5 seconds at 90 mph (140 km/h), and reached a top speed of 116 mph (185.6 km/h). A total of 2,999 were sold.
1965
With the GTO receiving GM corporate sanction, Oldsmobile followed suit with a big-engine 442. The B09 option was renamed 442 and the price was lowered to $190.45 for F-85s and $156.02 for Cutlasses. The new 400 in³ (6.6 L) engine became standard, and the definition of "442" was restated as 400 cubic inches, 4-barrel carburetor, 2 exhausts. Output for the big engine rose to 345 hp (257 kW) and 440 lb·ft (597 N·m). The standard transmission became a three-speed manual with the four-speed as an option, and Oldsmobile's two-speed Jetaway automatic transmission was added as an alternative.
Car and Driver tested a 1966 442 with the four-speed manual and obtained a quarter mile acceleration of 15.0 seconds at 98 mph (158 km/h); 0 to 60 was listed as 5.5 seconds. Car Life's automatic '65 ran the quarter mile in 15.5 seconds at 89 mph (143 km/h), with a 0 to 60 time of 7.8 seconds. Sales rose to 25,003.
1966
The 1966 442 shared a modest facelift with other Cutlasses. Its major news was the addition of two new optional engines: the L69, with three two-barrel Carter carburetors on a progressive linkage, rated at 360 hp (268 kW) and 440 lb·ft (597 N·m) of torque, and the rare W30. The standard engine, now dubbed L78, was rated 350 hp (261 kW)/440 ft·lbf with a single four-barrel carburetor.
The W30 engine added an outside-air induction system (admitting cool air to the carburetors via tubing from the front bumper) and a hotter cam, rated — or, more likely, underrated — the same as the L69. The battery was relocated to the trunk to make room for the air hoses, which prevented the package from being ordered on convertible models. Only 54 W30s were built by the factory, although an additional 97 were produced for dealer installation.
Car Life tested an L69 442 with four-speed transmission and obtained a 0-60 time of 6.3 seconds and a quarter mile of 14.8 seconds at 97 mph (156 km/h). Motor Trend's similar test car ran 0-60 in 7.2 seconds, with a quarter mile time of 15.2 seconds at 96.6 mph.
Production slumped to 21,997. The 442 still constituted only about 10 percent of Cutlass sales, whereas Pontiac's GTO represented nearly a third of all Tempests sold.
1967
For 1967 the 442's styling and base engine remained the same, but the once optional automatic three-speed Turbo-Hydramatic became standard, replacing the two-speed Jetaway. Disc brakes were newly optional for the front wheels.
A GM policy decision banning multiple carburetors for all vehicles except the Corvette saw the demise of the L69 with its triple carburetors. The W30 remained available, although a new four-barrel Quadrijet carburetor replaced the triple two-barrels. New red plastic inner fender liners became part of the W30 package. 502 factory W30 engines were built to meet NHRA homologation rules, along with an unknown number of dealer-installed packages.
Cars tested a W30 442 with close-ratio four-speed and 4.33 rear axle, obtaining a quarter mile reading of 14.1 seconds at 103 mph (166 km/h) in completely stock form. 0-60 times were between 6.5 and 6.7 seconds.
Production rallied somewhat from the previous year, rising to 24,833.
1968
The 442 became a separate model from 1968 through 1971. The wheelbase was 112 in, and over 33,000 were sold for 1968. Despite the engine displacement staying at 400 in³, the stroke was increased and the bore decreased to increase torque and improve emissions. However, its long stroke affected performance and they were deemed not as fast as the '67s. Car Life tested a 1968 442 with a 3.42:1 rear axle ratio and attained 0-60 times of 7.0 seconds, and a quarter mile time of 15.13 seconds at 92 mph (148 km/h). Top speed was reported as 115 mph (185 km/h). The base motor was still rated at 350 hp (261 kW), but only with the standard 3-speed and optional 4-speed; automatics were rated at 325 hp (242 kW). W-30s were rated again at 360 hp (268 kW). All standard 1968 442 engines are painted a bronze/copper color, as with the 1967s, topped with a fire red air cleaner. W-30 option cars were equipped with Ram Air intake hoses leading from a chrome topped dual snorkle black air cleaner to special under bumper air scoops and set off by bright red plastic fender wells. In addition, a Turnpike Cruiser option was made available with a 2bbl. carb; this was previously available on the Cutlass Supreme for 1967.
It was in 1968 that Oldsmobile first partnered with Hurst Performance Research Corporation to create the Hurst/Olds rather than just adding Hurst shifters as with earlier models. The limited regular production run of 515 Hurst/Olds (459 Holiday Coupes/56 Sport Coupes) started out as regular 442s, but were treated to numerous distinct enhancements, both cosmetic and mechanical. All cars were painted Peruvian Silver (a Toronado color) with liberal black striping and white pinstripes, exterior and interior H/O badging (unique to '68), and a real walnut wood dash insert. Mechanically, the cars left the factory with two drivetrain combinations. Red 455 in³ engines were backed by modified W-30 Turbo 400 automatic transmissions. A/C cars got a W-46 engine with a 3.08:1 rear while non-A/C cars got a W-45 engine with a 3.91:1 rear. While both engines were rated at 390 hp (291 kW), the W-45 engine received the cylinder heads from the W-30 and the camshaft from the W-31 making it more suitable for higher rpms. All cars came with bucket seats and a Hurst Dual-Gate shifter in a mini-console. Also standard were numerous regular 442 options such as disc brakes, heavy duty cooling, and FE2 suspension. They shared the red fender wells and ram air setup with the W-30. Popular, but not standard, additional options included the tic-toc-tach and wood-grained steering wheel.
1969
1969 442s were very similar to the 1968 except the tooth in the grill, the taillights, the place of the ignition, the key, headlight setup, and paint scheme. Changes to the engine and drivetrain were minimal, but the Turnpike Cruiser option was deleted. However, another hi-po engine was offered. Called the W-32, it came with the Forced Air Induction plumbing found on the W-30s, but it had a milder cam like the base engine. It was only available with an automatic, and 297 were built, including 25 sport coupes and convertibles each.
1970
1970 Oldsmobile 442 with W-25 ram-air option.1970 saw the introduction of the Olds 455 V8 as the standard 442 engine. Magazine ads using an offbeat mad scientist trumpeted "Dr. Olds introduces as large a V-8 as ever bolted into a special-performance production automobile!" Output was 365 hp (272 kW) and 500 lb·ft (680 N·m), with a 370 hp (276 kW) W30 option available. The 365 and 370 hp (272 and 276 kW) power ratings were conservatively underrated at a lower rpm. Both engines are believed by some to produce 410 to 420 hp (306-313 kW). It was the pace car at the Indianapolis 500 race in 1970, along with the Cutlass Supreme. Motor Trend praised the 442, stating that "it's probably the most identifiable super car in the GM house".
In addition to the standard 442 offerings, W-30s received a W-25 fiberglass OAI (Outside Air Induction) hood to replace the bumper scoops that were on the 68 and 69 W-30s, an aluminum intake manifold, special camshaft, cylinder heads, distributor, and carburetor.
Motor Trend tested a 442 W-30 with a 4-speed manual transmission and 3.91:1 rear gears, clocking a quarter mile time of 14.2 seconds @ 102 mph (164 km/h). However, Motor Trend noted that Oldsmobile engineers had earlier posted a best of 13.7 seconds on the same test car with a fresh tune.
1971
The 1971 442 was available in a hardtop coupe and convertible body type. The sport coupe disappeared for the first time since 1964, only to return in 1972. Engine output was down for 1971 due to a lower compression ratio (8.5:1), which affected all of GM's engines. The base 455 was rated at 340 hp (254 kW), with the W-30 achieving a rating of 350 hp (261 kW).
Quarter mile performance as reported by Road Test magazine was 15.2 seconds @ 99 mph (159 km/h), and 0-60 in 8.9 seconds, using the TH400 automatic transmission.
1972
The 442 name reverted to an appearance and handling option package (option code W-29) in 1972 on the Cutlass Holiday coupe, Cutlass S sport coupe and Holiday coupe, and Cutlass Supreme convertible. The W-29 option was not available on Cutlass Supreme notchback hardtops. This package, which carried a sticker price of $29, consisted of the "FE2" suspension upgrades (heavy duty springs & shocks, front and rear sway bars, boxed lower rear control arms, and 14- by 7-in [356- by 178-mm] wheels), side striping, fender and decklid badging, faux hood louvers, and a unique grille. The rear bumper sported cutouts for exhaust tips, but only when paired with the optional L75 455 in³ V8 in place of the standard Oldsmobile 350 V8.
442's could be ordered with the additional W30 option, which included the still-potent L77 455 engine, which produced 300 hp (220 kW) and 410 lb·ft (556 N·m)s of torque and incorporated low-restriction dual exhausts. Other notable components included a lightweight aluminum intake manifold, the W25 fiberglass ram-air hood, anti-spin differential with 3.42:1 gears (3.73:1 available), and heavy duty cooling. Due to the low-vacuum at idle, air conditioning was not available, and power brakes were only available with an automatic transmission. Only 113 W30 convertibles and 659 W30 coupes were made in 1972, making this a very rare option.
A special edition Hurst/Olds paced the Indy in 1972.
1964 Olds 442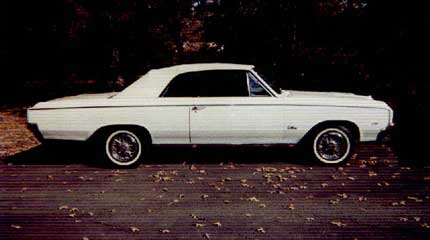 | Performance | Engine | 0 to 60 | Quarter Mile | Source |
| --- | --- | --- | --- | --- |
| Cutlass 442 | 330ci/310hp | 7.4 sec | 15.6 sec @ 89.0 mph | Car Life |
| Olds 442 | 330ci/310hp | 7.5 sec | 15.5 sec @ 90.0 mph | Motor Trend |
1965 Olds 442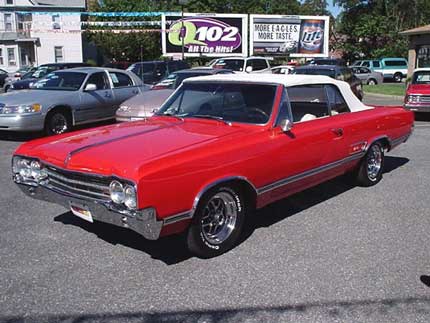 | Performance | Engine | 0 to 60 | Quarter Mile | Source |
| --- | --- | --- | --- | --- |
| Cutlass 442 | 400ci/345hp | 6.0 sec | 14.2 sec @ 98.0 mph | Hot Rod |
| Cutlass 442 convertible | 400ci/345hp | 7.4 sec | 16.9 sec @ 84.0 mph | Motor Trend |
| Olds 442 | 400ci/345hp | 5.5 sec | 15.0 sec @ 98.0 mph | Car and Driver |
| Olds 442 HO | 400ci/345hp | 7.8 sec | 15.5 sec @ 84.0 mph | Car Life 5/65 |
1966 Olds 442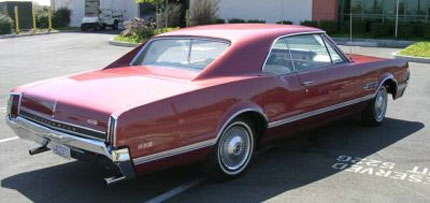 | Performance | Engine | 0 to 60 | Quarter Mile | Source |
| --- | --- | --- | --- | --- |
| Cutlass 442 | 400ci/350hp | n/a | 14.6 sec @ 100.6 mph | Car & Driver |
| Olds 442 | 400ci/350hp | 7.1 sec | 15.5 sec @ 91.0 mph | Internet |
| Olds 442 ( Tri Power ) | 400ci/360hp | n/a | 14.8 sec @ 97.0 mph | Car Life 8/66 |
| Olds 442 ( Tri Power ) | 400ci/360hp | n/a | 15.2 sec @ 95.6 mph | Motor Trend 6/66 |
1967 Olds 442
| Performance | Engine | 0 to 60 | Quarter Mile | Source |
| --- | --- | --- | --- | --- |
| Cutlass 442 | 400ci/350hp | n/a | 14.3 sec @ 97.7 mph | PopularHot Rod |
| Cutlass 442 | 400ci/350hp | n/a | 14.4 sec @ 100.0 mph | Hot Rod |
| Olds 442 W-30 | 400ci/360hp | 6.7 sec | 15.0 sec @ 95.0 mph | Internet |
| Olds 442 HO | 400ci/350hp | 7.8 sec | 15.8 sec @ 91.0 mph | Car & Driver 12/6 |
1968 Olds 442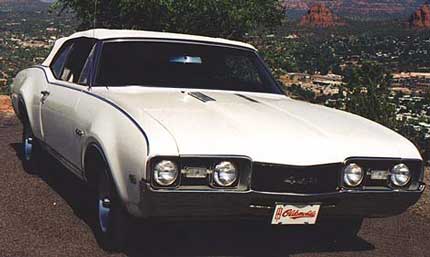 | Performance | Engine | 0 to 60 | Quarter Mile | Source |
| --- | --- | --- | --- | --- |
| Cutlass 442 | 400ci/350hp | 6.7 sec | 15.3 sec @ 95.0 mph | Motor Trend |
| Cutlass 442 | 400ci/350hp | 7.0 sec | 15.1 sec @ 92.2 mph | Car Life |
| Cutlass 442 | 400ci/360hp | n/a | 14.0 sec @ 99.0 mph | Popular Hot Rod |
| Cutlass S | 350ci/325hp | n/a | 14.5 sec @ 99.0 mph | Car Craft |
| Olds 442 Hurst/Olds | 455ci/390hp | 5.4 sec | 13.9 sec @ 103.0 mph | Internet |
| Olds 442 W-30 | 400ci/360hp | 6.3 sec | 13.3 sec @ 103.6 mph | Car Craft |
1969 Olds 442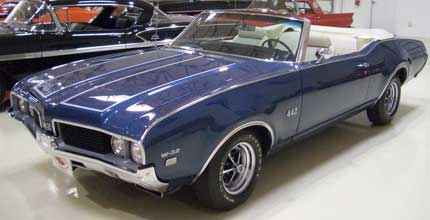 | Performance | Engine | 0 to 60 | Quarter Mile | Source |
| --- | --- | --- | --- | --- |
| Cutlass W-31 | 350ci/325hp | 6.6 sec | 14.9 sec @ 96.0 mph | Car Life |
| Cutlass W-31 | 350ci/325hp | 7.3 sec | 15.1 sec @ 94.0 mph | High PerformanceCar |
| Hurst | 455ci/380hp | 5.9 sec | 13.9 sec @ 101.3 mph | Motor Trend 6/69 |
| Hurst | 455ci/380hp | n/a | 13.8 sec @ 102.3 mph | PopHot Rodding 8/69 |
| Hurst Olds Cutlass | 455ci/390hp | n/a | 13.9 sec @ 103.0 mph | PopularHot Rod |
| Hurst Olds Cutlass | 455ci/380hp | 6.2 sec | 14.1 sec @ 100.1 mph | Car Life |
| Hurst SC/Rambler | 390ci/315hp | 6.3 sec | 14.2 sec @ 100.8 mph | Car Life |
| Olds 442 Hurst/Olds | 455ci/380hp | 5.9 sec | 14.3 sec @ 101.0 mph | Internet |
1970 Olds 442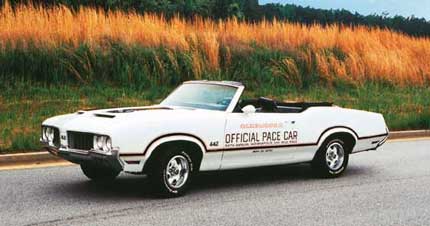 | Performance | Engine | 0 to 60 | Quarter Mile | Source |
| --- | --- | --- | --- | --- |
| Cutlass 442 | 455ci/370hp | n/a | 13.9 sec @ 103.2 mph | HC |
| Cutlass Rallye 350 | 350ci/310hp | 7.0 sec | 15.3 sec @ 94.33 mph | Car Life |
| Cutlass SX | 455ci/365hp | 6.6 sec | 14.8 sec @ 95.0 mph | Motor Trend |
| Cutlass W31 | 350ci/325hp | n/a | 14.6 sec @ 96.05 mph | PopularHot Rod |
| Olds 442 W-30 | 455ci/370hp | 5.7 sec | 14.2 sec @ 100.0 mph | Internet |
| Olds 442 W-30 | 455ci/370hp | n/a | 14.2 sec @ 95.37 mph | MCR 12/95 |
1971 Olds 442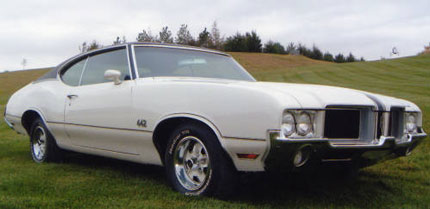 | Performance | Engine | 0 to 60 | Quarter Mile | Source |
| --- | --- | --- | --- | --- |
| Cutlass W-31 | 350ci/260hp | 8.0 sec | 15.2 sec @ 90.0 mph | High PerformanceCar |
| Olds 442 W-30 | 455ci/300hp | 6.5 sec | 14.8 sec @ 98.0 mph | Internet |
1972 Olds 442
Photo Goes Here
| Performance | Engine | 0 to 60 | Quarter Mile | Source |
| --- | --- | --- | --- | --- |
| Cutlass Hurst/Olds | 455ci/300hp | 6.8 sec | 15.2 sec @ 94.0 mph | Motor Trend |