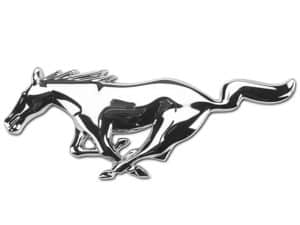 The Ford Mustang is an automobile manufactured by the Ford Motor Company. It was initially based on the Ford Falcon, a compact car. Production began in Dearborn, Michigan on 9 March 1964 and the car was introduced to the public on 17 April 1964 at the New York World's Fair.
It was Ford's most successful launch since the Model A.
Executive stylist John Najjar, who was a fan of the World War II P-51 Mustang fighter plane, suggested the name.
The Mustang created the "pony car" class of American automobile — sports car-like sedans with long hoods and short rear decks—and gave rise to competitors such as GM's Camaro, AMC's Javelin, and Chrysler's revamped Barracuda. It also inspired coupés such as the Toyota Celica and Ford Capri, which were exported to America.
Mustangs grew larger and heavier with each model year until, in response to the 1971-1973 models, fans of the original 1964 design wrote to Ford urging a return to its size and concept.
Although some other pony cars have seen a revival, the Mustang is the only original pony car that has remained in production without interruption after four decades of development and revision.
First generation (1964–1973)
Conceived by Ford product manager Donald N. Frey and championed by Ford Division general manager Lee Iacocca, the Mustang prototype was a two-seat, front-mounted engine roadster. This would later be remodeled as a four-seat car penned by David Ash and John Oros in Ford's Lincoln–Mercury Division design studios, which produced the winning design in an intramural design contest instigated by Iacocca. To cut down the development cost and achieve a suggested retail price of US$2,368, the Mustang was based heavily on familiar yet simple components. Much of the chassis, suspension, and drivetrain components were derived from the Ford Falcon and Fairlane.
The car had the the 1964 Falcon's monocoque platform-type frame, with welded box-section side rails and cross-members.
Media exposure began on 16 April 1964 with commercials broadcast by all three American television networks to reach 29 million TV viewers, followed by announcement advertisements and publicity articles in 2,600 newspapers the next morning, the day the car was "officially" revealed. A Mustang also appeared in the James Bond film Goldfinger in September 1964, the first time the car was used in a movie.
Original sales forecasts projected less than 100,000 units for the first year, but in its first eighteen months, more than one million Mustangs were built.
Second generation (1974–1978)
The 1970s brought about more stringent pollution laws and the OPEC oil embargo. As a result, large, fuel-inefficient cars fell into disfavor, and the Pony Cars were no exception. Lee Iacocca, who became president of the Ford Motor Company in 1964 and was the driving force behind the original Mustang, ordered a smaller, more fuel-efficient Mustang for 1974. Initially it was to be based on the Ford Maverick, but ultimately was based on the Ford Pinto subcompact.
The new model was introduced two months before the first "Energy Crisis" in October 1973, and its reduced size allowed it to compete more effectively against smaller imported sports coupés such as the Japanese Toyota Celica and the European Ford Capri (then Ford-built in Germany and Britain, sold in U.S. by Mercury as a captive import car). First-year sales were 385,993 cars, compared with the original Mustang's twelve-month sales record of 418,812.
Lee Iacocca wanted the new car, which returned the Mustang to more than a semblance of its 1964 predecessor in size, shape, and overall styling, to be finished to a high standard, saying it should be "a little jewel." However not only was it smaller than the original car, but it was also heavier, owing to the addition of equipment needed to meet new U.S. emission and safety regulations. Performance was reduced, and despite the car's new handling and engineering features the galloping mustang emblem "became a less muscular steed that seemed to be cantering."
The car was available in coupé and hatchback versions. Changes introduced in 1975 included reinstatement of the 302 CID V8 option (called the "5.0 L" although its capacity was 4.94 L) and availability of an economy option called the "MPG Stallion". Other changes in appearance and performance came with a "Cobra II" version in 1976 and a "King Cobra" in 1978.
Third generation (1979–1993)
The 1979 Mustang was based on the larger Fox platform (initially developed for the 1978 Ford Fairmont and Mercury Zephyr). The interior was restyled to accommodate four people in comfort despite a smaller rear seat. The trunk was larger, as was the engine bay, for easier service access.
Body styles included a coupé (notchback) and hatchback; a convertible was offered in 1983. Available trim levels included L, GL, GLX, LX, GT, Turbo GT, SVO (1984-86), and Cobra and Cobra R (1993).
In response to slumping sales and escalating fuel prices during the early 1980s, a new Mustang was in developement. It was to be a variant of the Mazda MX-6 assembled at AutoAlliance International in Flat Rock, Michigan. Enthusiasts wrote to Ford objecting to the proposed change to a front-wheel drive, Japanese-designed Mustang without a V8 option. The result was a major facelift of the existing Mustang in 1987, while the MX-6 variant became the 1989 Ford Probe.
Fourth generation (1994–2004)
In 1994 the Mustang underwent its first major redesign in fifteen years. Code named "SN-95" by Ford, it was based on an updated version of the rear-wheel drive Fox platform called "Fox-4." The new styling by Patrick Schiavone incorporated several styling cues from earlier Mustangs. For the first time a notchback coupe model was unavailable.
The base model came with a 3.8 L OHV V6 (232 cid) engine rated at 145 hp (108kW; 1994-1995) or 150 hp (112 kW; 1996-1998) and was mated to a standard 5-speed manual transmission or optional 4-speed automatic. Though initially used in the 1994 and 1995 Mustang GT, Ford retired the 302 cu in (4.9 L) overhead-valve small-block V8 after nearly 40 years of use, replacing it with the newer Modular 4.6 L (281 cid) SOHC V8 in the 1996 Mustang GT. The 4.6 L V8 was initially rated at 215 hp (160 kW; 1996-1997) but was later increased to 225 hp (168 kW; 1998).
For 1999, the Mustang received Ford's New Edge styling theme with sharper contours, larger wheel arches, and creases in its bodywork, but its basic proportions, interior design, and chassis remained the same as the previous model. The Mustang's powertrains were carried over for 1999 but benefitted from new improvements. The standard 3.8 L V6, thanks to a new split-port induction system, now produced 190 hp (142 kW; 1999-2004)[24] while the Mustang GT's 4.6 L V8 saw an increase in output to 260 hp (194 kW; 1999-2004), thanks to a new head design and other enhancements.
Fifth generation (2005–Present)
2005-2008 GT CoupeAt the 2004 North American International Auto Show, Ford introduced a completely redesigned Mustang, codenamed "S-197," that was based on an all-new D2C platform for the 2005 model year. Developed under the direction of Chief Engineer Hau Thai-Tang and exterior styling designer Sid Ramnarace, the fifth-generation Mustang's styling echoes the fastback Mustangs of the late 1960s. Ford's senior vice president of design, J Mays, called it "retro-futurism."
The fifth-generation Mustang is manufactured at the AutoAlliance International plant in Flat Rock, Michigan. The base model is powered by a 210 hp (157 kW) cast-iron block 4.0 L SOHC V6, which replaces the 3.8 L pushrod V6 used previously. The Mustang GT features an aluminum block 4.6 L SOHC 3-valve Modular V8 with variable camshaft timing (VCT) that produces 300 hp (224 kW). The 2005 Mustang GT has an approximate weight to power ratio of 11.5 lb/bhp. The base Mustang comes with a standard Tremec T-5 5-speed manual transmission while Ford's own 5R55S 5-speed automatic, a Mustang first, is optional. Though the Mustang GT features the same automatic transmission as the V6 model, the Tremec T-5 manual is substituted with the heavier duty Tremec TR-3650 5-speed manual transmission to better handle the GT's extra power.
1964 Mustang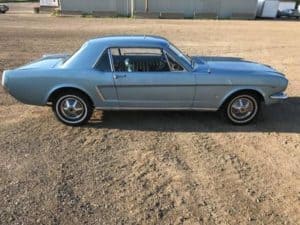 | Performance | Engine | 0 to 60 | Quarter Mile | Source |
| --- | --- | --- | --- | --- |
| Mustang | 289ci/271hp | 7.5 sec | 15.7 sec @ 89.0 mph | Motor Trend |
| Mustang | 289ci/210hp | 8.9 sec | 17.0 sec @ 85.0 mph | Road and Track Jun 64 |
1965 Mustang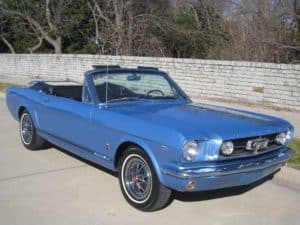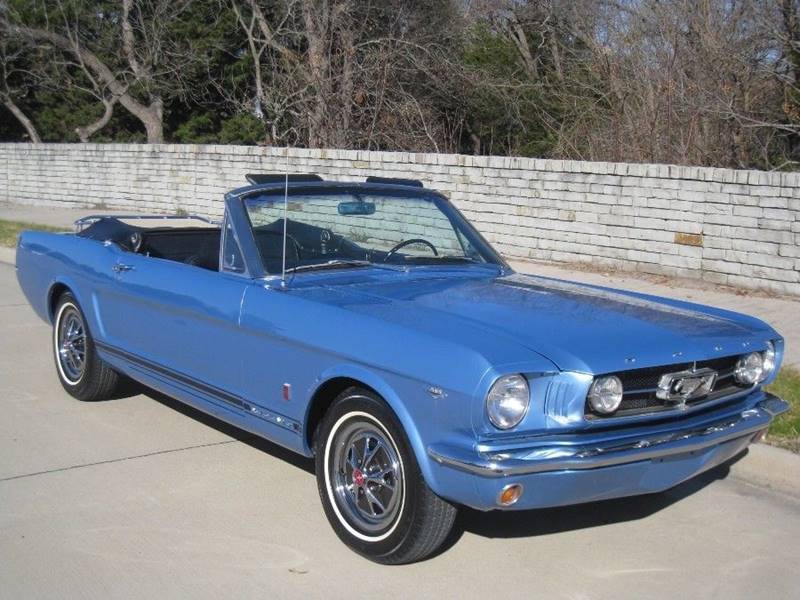 | Performance | Engine | 0 to 60 | Quarter Mile | Source |
| --- | --- | --- | --- | --- |
| Mustang Shelby GT-35 | 289ci/306hp | 6.5 sec | 14.9 sec @ 95.0 mph | Car & Driver 5/65 |
| Mustang 289 Hi Po | 289ci/271hp | 7.5 sec | 15.7 sec @ 89.0 mph | SportsCar Graphic 8/64 |
| Mustang 2+2 | 289ci/271hp | 7.6 sec | 15.9 sec @ 89.0 mph | Motor Trend |
| Mustang Convertible | 289ci/210hp | 8.9 sec | 17.0 sec @ 85.0 mph | Car Life |
| Mustang GT350 | 289ci/306hp | 7.0 sec | 15.7 sec @ 91.0 mph | Motor Trend |
1966 Mustang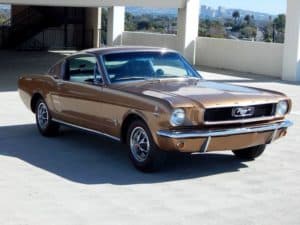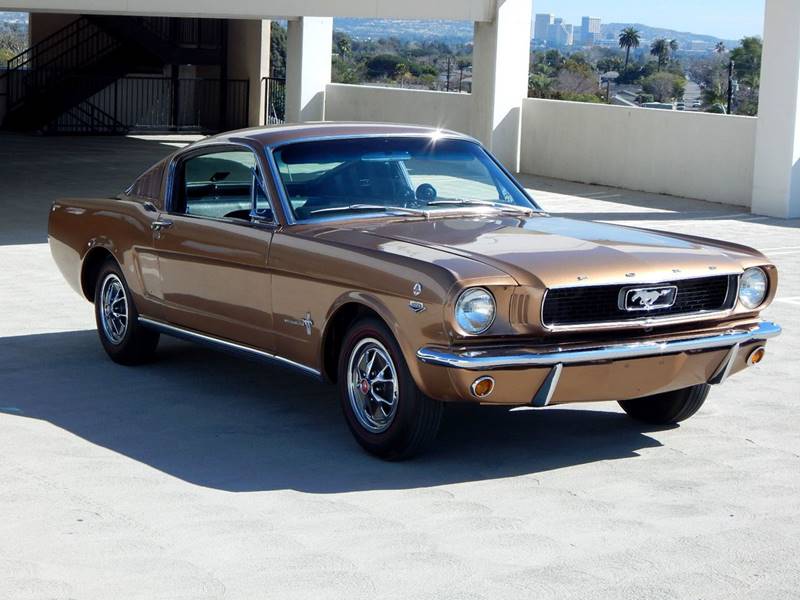 | Performance | Engine | 0 to 60 | Quarter Mile | Source |
| --- | --- | --- | --- | --- |
| Mustang Shelby GT-35 | 289ci/271hp | 6.2 sec | 14.0 sec @ 92.0 mph | Car Life 7/66 |
| Mustang GT 350 | 289ci/306hp | 7.3 sec | 15.6 sec @ 94.0 mph | Motor Trend |
| Mustang GT 350 Hertz | 289ci/306hp | 6.6 sec | 15.2 sec @ 93.0 mph | Car & Driver |
| Mustang GT 350-S | 289ci/390hp | 6.2 sec | 14.0 sec @ 92.0 mph | Car Life |
1967 Mustang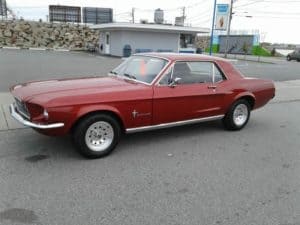 | Performance | Engine | 0 to 60 | Quarter Mile | Source |
| --- | --- | --- | --- | --- |
| ShelbyGT500 | 428ci/355hp | 6.2 sec | 14.6 sec @ 99.0 mph | Internet |
| Mustang | 390ci/335hp | 7.1 sec | 15.3 sec @ 93.5 mph | Hot Rod |
| Shelby GT350 | 289ci/306hp | n/a | 15.5 sec @ 92.9 mph | Popular Hot Rod |
| Mustang GTA | 390ci/320hp | n/a | 15.2 sec @ 91.0 mph | Car & Driver 11/66 |
| Mustang GT | 289ci/271hp | n/a | 15.9 sec @ 89.0 mph | Motor Tend 5/67 |
| Mustang GTA | 390ci/320hp | 7.4 sec | 15.6 sec @ 94.0 mph | Motor Trend Dec 66 |
1968 Mustang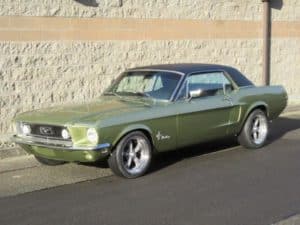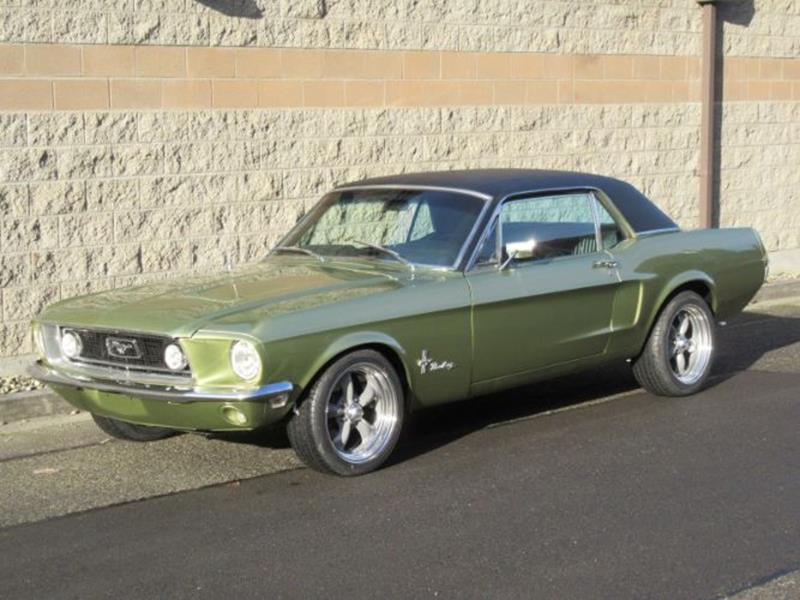 | Performance | Engine | 0 to 60 | Quarter Mile | Source |
| --- | --- | --- | --- | --- |
| Mustang Shelby GT-5 | 428ci/335hp | 6.9 sec | 14.6 sec @ 99.6 mph | Car Life 10/68 |
| Mustang 428 CJ | 428ci/335hp | n/a | 13.2 sec @ 108.1 mph | MCR Feb/Mar 1996 |
| Mustang 428 CJ | 428ci/335hp | n/a | 13.6 sec @ 106.6 mph | Hot Rod 3/68 |
| Mustang Shelby GT50 | 428ci/335hp | n/a | 14.9 sec @ 93.9 mph | MCR 12/95 |
| Mustang | 390ci/335hp | 7.8 sec | 15.2 sec @ 94.0 mph | Motor Trend |
| Mustang Convertible | 428ci/360hp | 6.5 sec | 14.8 sec @ 98.0 mph | Motor Trend |
1969 Mustang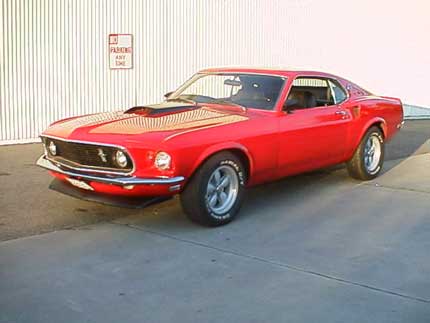 | Performance | Engine | 0 to 60 | Quarter Mile | Source |
| --- | --- | --- | --- | --- |
| Mustang Shelby GT-50 | 428ci/335hp | 5.5 sec | 13.9 sec @ 103.3 mph | Car Life 3/69 |
| Mustang Super Cobra | 428ci/335hp | 5.7 sec | 13.9 sec @ 103.0 mph | Internet |
| Mustang Boss 429 | 429ci/375hp | 6.8 sec | 14.0 sec @ 103.0 mph | Internet |
| Mustang Boss 302 | 302ci/290hp | 6.9 sec | 14.9 sec @ 96.0 mph | Road & Track 12/91 |
| Mustang Boss 429 | 429ci/375hp | 7.1 sec | 14.1 sec @ 102.9 mph | Car Life 7/69 |
| Mustang Shelby GT-35 | 351ci/290hp | 8.0 sec | 15.6 sec @ 89.1 mph | Car Life 2/69 |
| Mustang GT 500 | 428ci/335hp | n/a | 15.5 sec @ 90.4 mph | Musclecars 5/95 |
| Mustang Mach I 428 C | 428ci/335hp | n/a | 13.7 sec @ 102.3 mph | Car Craft 8/69 |
| Mustang Mach I 428 C | 428ci/335hp | n/a | 13.9 sec @ 103.3 mph | Car Life 3/69 |
| Mustang Boss 302 | 302ci/290hp | 6.9 sec | 14.9 sec @ 96.2 mph | Car Life |
| Mustang Boss 429 | 429ci/375hp | n/a | 13.3 sec @ 107.0 mph | Hi PerfCars 9/69 |
| Mustang GT 500 | 428ci/335hp | 6 sec | 14.0 sec @ 102.0 mph | Car & Driver |
| Mustang Mach 1 | 428ci/335hp | n/a | 13.7 sec @ 103.4 mph | PopularHot Rod |
1970 Mustang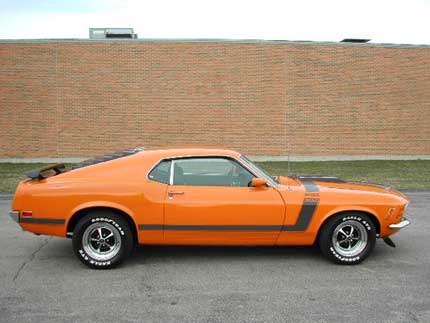 | Performance | Engine | 0 to 60 | Quarter Mile | Source |
| --- | --- | --- | --- | --- |
| Mustang Boss 302 | 302ci/290hp | 6.5 sec | 14.9 sec @ 96.15 mph | Car Life 9/69 |
| Mustang Boss 302 | 302ci/290hp | 8.1 sec | 15.8 sec @ 90.0 mph | Motor Trend 4/70 |
| Mustang Boss 429 | 429ci/375hp | n/a | 13.6 sec @ 104.6 mph | Super Stock 6/69 |
| Mustang Boss 429 | 429ci/375hp | n/a | 14.1 sec @ 102.9 mph | Car Life 7/69 |
| Mustang Boss 429 | 429ci/375hp | n/a | 14.5 sec @ 99.0 mph | Autodriver 2/70 |
| Mustang Boss 429 | 429ci/375hp | 5.3 sec | 12.3 sec @ 112.0 mph | Motor Trend |
| Mustang Boss 429 | 429ci/375hp | n/a | 13.6 sec @ 104.7 mph | SS |
| Mustang Mach 1 | 351ci/300hp | 8.2 sec | 16.0 sec @ 86.2 mph | Motor Trend |
| Mustang Mach 1 | 428ci/335hp | n/a | 14.0 sec @ 98.89 mph | PopularHot Rod |
| Mustang Mach 1 | 351ci/300hp | n/a | 15.2 sec @ 94.33 mph | Car Craft |
1971 Mustang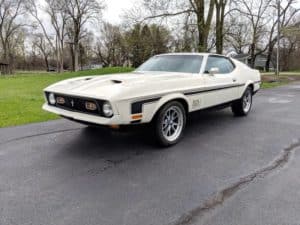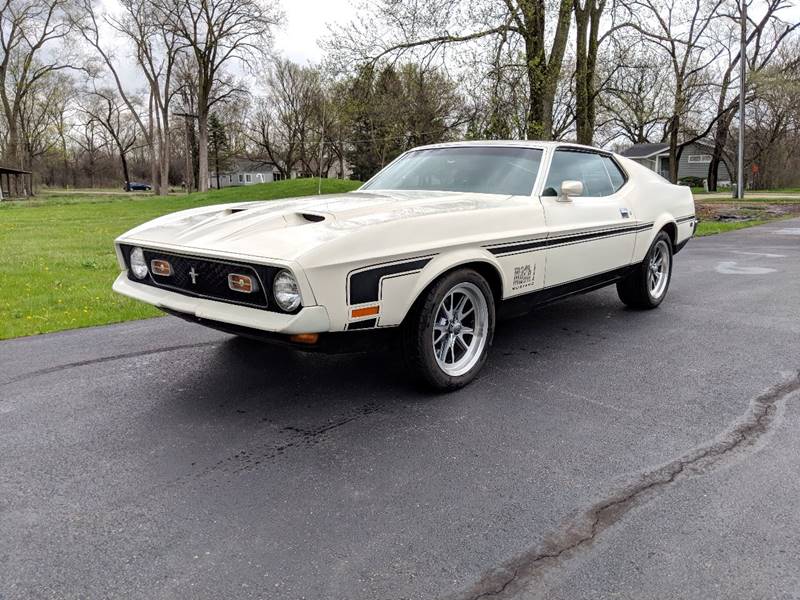 | Performance | Engine | 0 to 60 | Quarter Mile | Source |
| --- | --- | --- | --- | --- |
| Mustang Boss 351 | 351ci/330hp | 5.8 sec | 13.9 sec @ 102.0 mph | Internet |
| Mustang Boss 351 | 351ci/330hp | 5.8 sec | 14.1 sec @ 100.6 mph | Car & Driver 2/71 |
| Mustang Boss 351 | 351ci/330hp | 5.8 sec | 13.8 sec @ 104.0 mph | Car & Driver |
| Mustang Mach 1 | 429ci/370hp | 6.5 sec | 14.6 sec @ 96.80 mph | Car & Driver |
1972 Mustang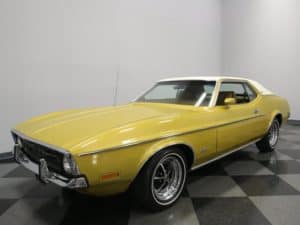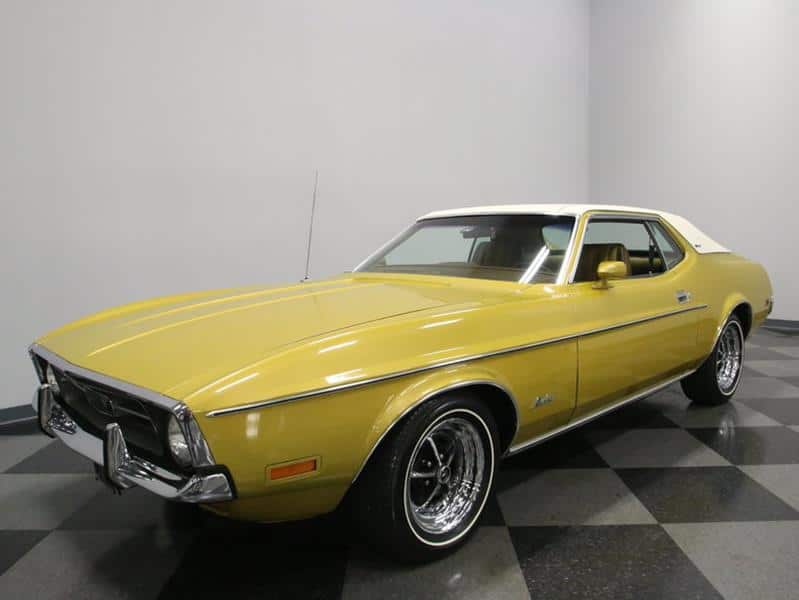 | Performance | Engine | 0 to 60 | Quarter Mile | Source |
| --- | --- | --- | --- | --- |
| Mustang Boss 351 | | 6.2 sec | 14.4 sec | Estimate |
1973 Mustang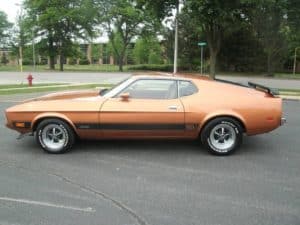 | Performance | Engine | 0 to 60 | Quarter Mile | Source |
| --- | --- | --- | --- | --- |
| Mustang | 351ci/248hp | 8.9 sec | 16.3 sec | Internet |
1974 Mustang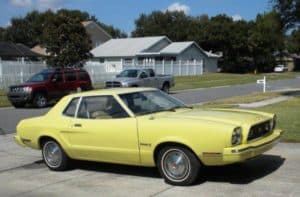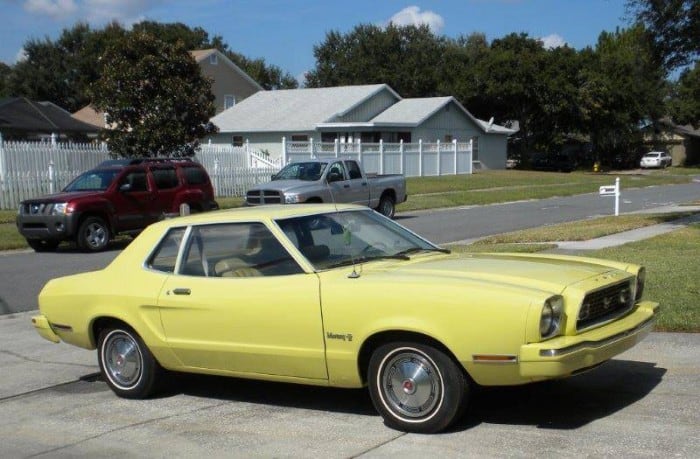 | Performance | Engine | 0 to 60 | Quarter Mile | Source |
| --- | --- | --- | --- | --- |
| Mustang Mustang II | 2.8L/105hp | 13.8 sec | 19.4 sec @ 70.5 mph | Internet |
| Mustang Mustang II | 2.8L/105hp | 14.2 sec | 18.8 sec | Internet |
| Mustang Mustang II | 2.3L/85hp | 15.6 sec | 19.4 sec | Internet |
1975 Mustang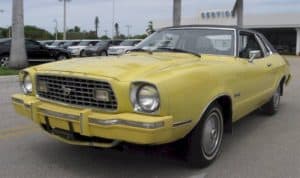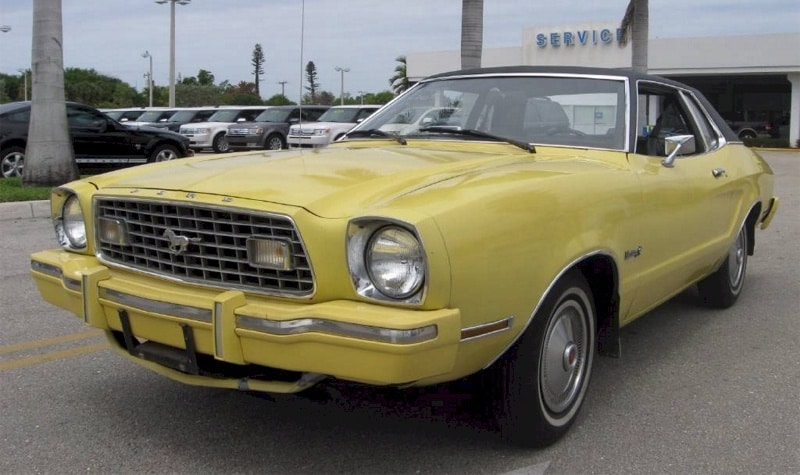 | Performance | Engine | 0 to 60 | Quarter Mile | Source |
| --- | --- | --- | --- | --- |
| Mustang Mustang II | 302ci/139hp | 10.5 sec | 17.9 sec @ 77.0 mph | Internet |
| Mustang Mustang II | 302ci/139hp | 9.6 sec | 17.5 sec | Internet |
1976 Mustang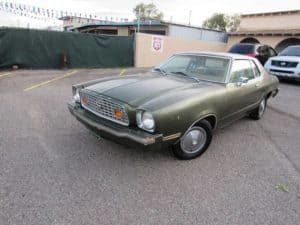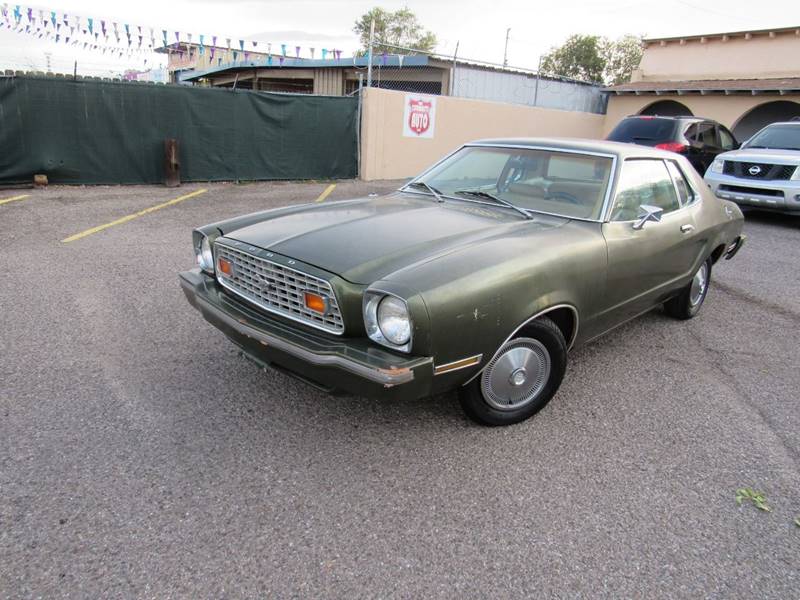 | Performance | Engine | 0 to 60 | Quarter Mile | Source |
| --- | --- | --- | --- | --- |
| Mustang Mustang II | 302ci/139hp | 10.5 sec | 17.9 sec @ 77.0 mph | Internet |
1977 Mustang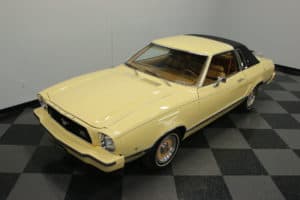 | Performance | Engine | 0 to 60 | Quarter Mile | Source |
| --- | --- | --- | --- | --- |
| Mustang Mustang II | 302ci/139hp | 11.3 sec | 17.7 sec | Internet |
1978 Mustang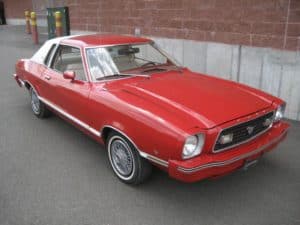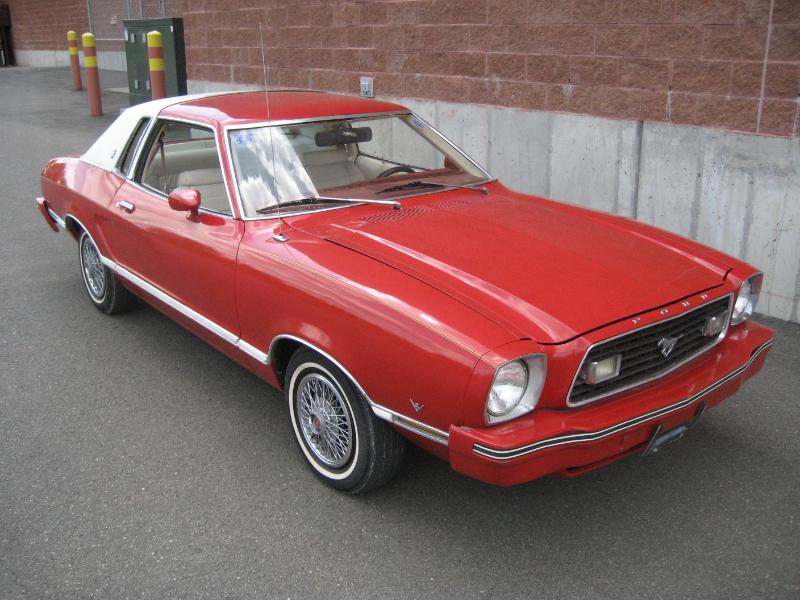 | Performance | Engine | 0 to 60 | Quarter Mile | Source |
| --- | --- | --- | --- | --- |
| Mustang Mustang II | 302ci/139hp | 11.2 sec | 16.56 sec @ 82.4 mph | Internet |
1979 Mustang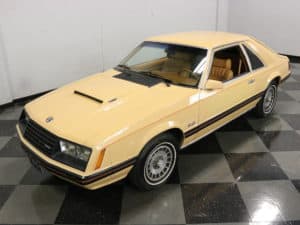 | Performance | Engine | 0 to 60 | Quarter Mile | Source |
| --- | --- | --- | --- | --- |
| Mustang | 302ci | 8.3 sec | 17.0 sec @ 84.8 mph | Internet |
| Mustang | 2.3L Turbo | 9.1 sec | 17.4 sec @ 82.0 mph | Internet |
1980 Mustang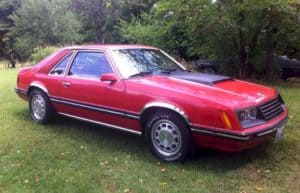 | Performance | Engine | 0 to 60 | Quarter Mile | Source |
| --- | --- | --- | --- | --- |
| Mustang Cobra | 255ci | 11.3 sec | 18.4 sec | Internet |
1981 Mustang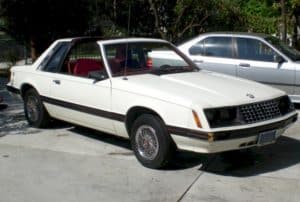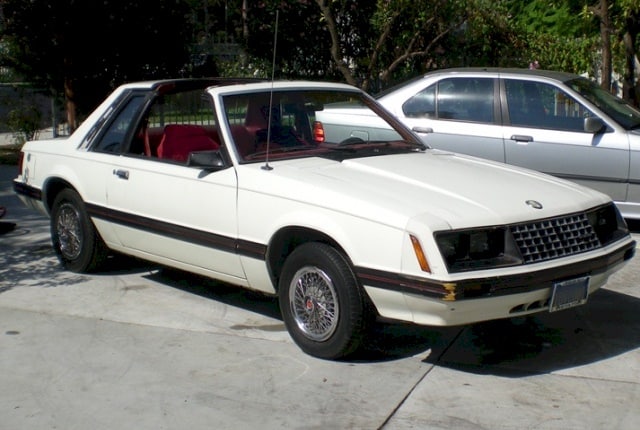 | Performance | Engine | 0 to 60 | Quarter Mile | Source |
| --- | --- | --- | --- | --- |
| Mustang M81 McLaren | 2.3L Turbo | 9.7 sec | 17.3 sec | Internet |
1982 Mustang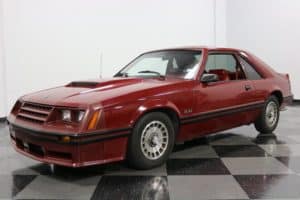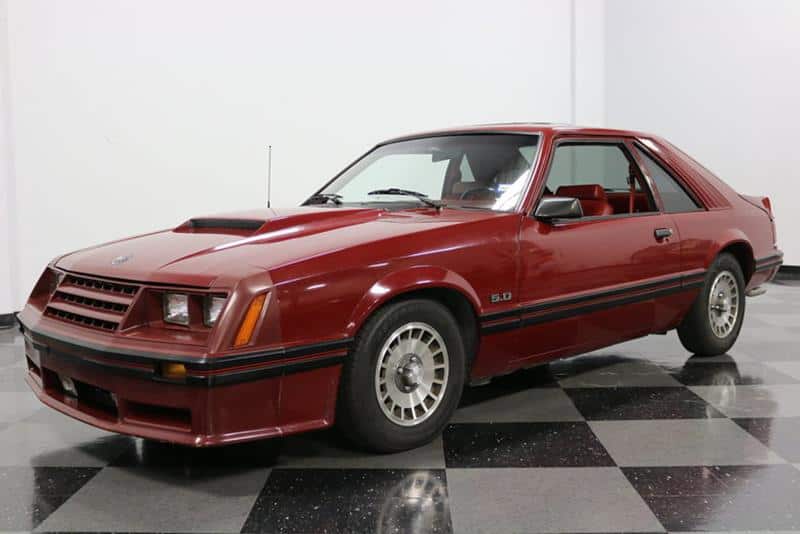 | Performance | Engine | 0 to 60 | Quarter Mile | Source |
| --- | --- | --- | --- | --- |
| Mustang GT | 302ci/157hp | 8.0 sec | 16.3 sec | Road & Track 1/82 |
1983 Mustang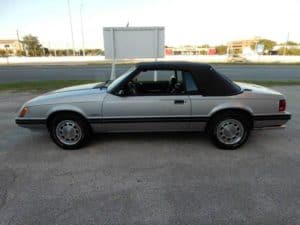 | Performance | Engine | 0 to 60 | Quarter Mile | Source |
| --- | --- | --- | --- | --- |
| Mustang GT | | 8.0 sec | 16.3 sec | Estimate |
1984 Mustang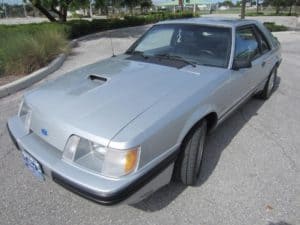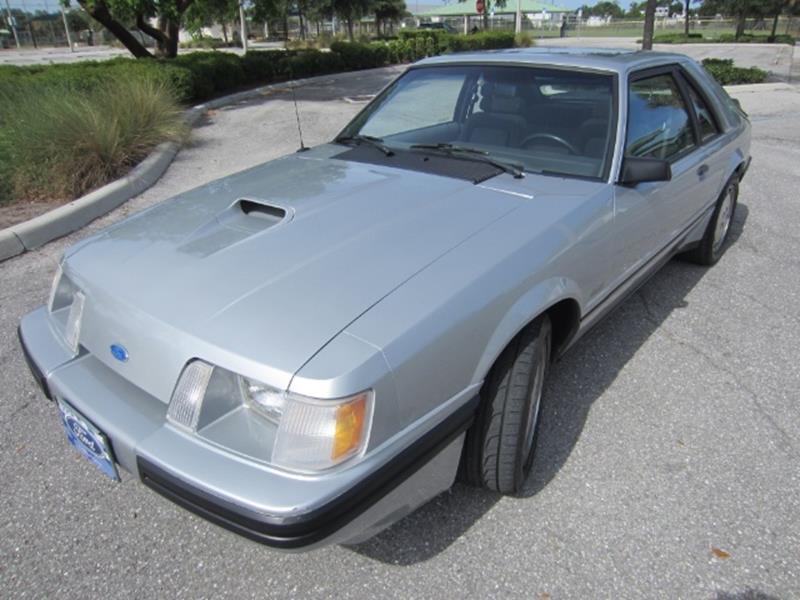 | Performance | Engine | 0 to 60 | Quarter Mile | Source |
| --- | --- | --- | --- | --- |
| Mustang SVO | | 7.5 sec | 15.5 sec @ 90.0 mph | Internet |
| Mustang SVO | 140ci/176hp | 7.7 sec | 15.9 sec @ 87.4 mph | Motor Trend 8/84 |
| Mustang SVO | | 7.9 sec | 15.8 sec | Internet |
1985 Mustang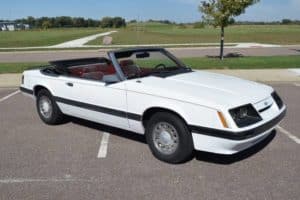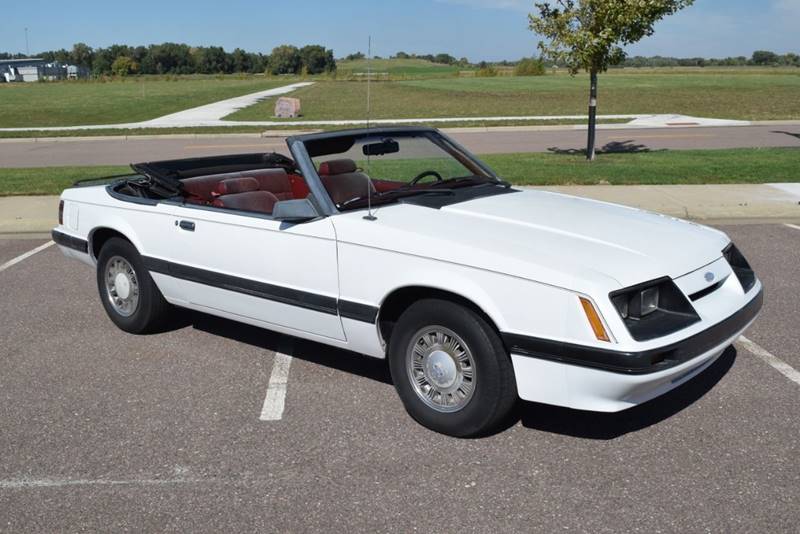 | Performance | Engine | 0 to 60 | Quarter Mile | Source |
| --- | --- | --- | --- | --- |
| Mustang GT | | 6.4 sec | 14.9 sec | Car & Driver Jan 85 |
| Mustang GT | 302ci/210hp | 7.1 sec | 15.5 sec @ 89.7 mph | Motor Trend 10/84 |
1986 Mustang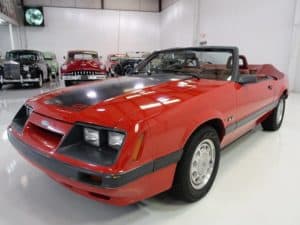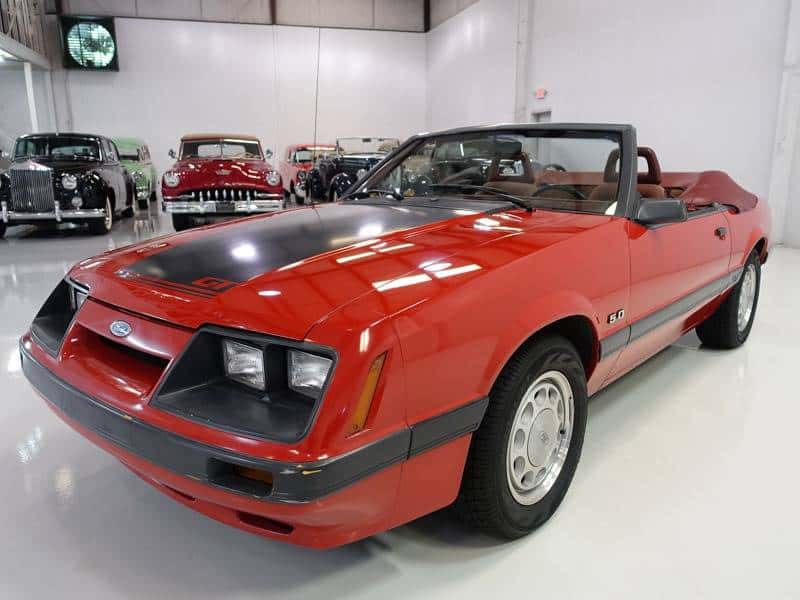 | Performance | Engine | 0 to 60 | Quarter Mile | Source |
| --- | --- | --- | --- | --- |
| Mustang GT | 302ci/210hp | 6.7 sec | 15.3 sec | Internet |
1987 Mustang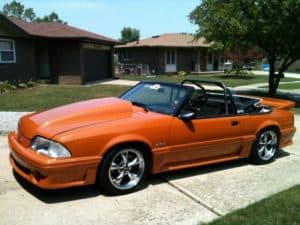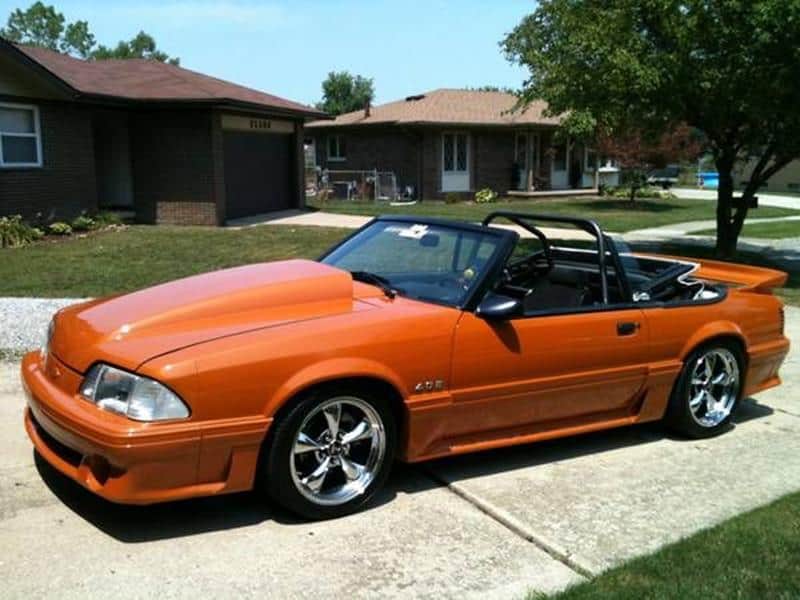 | Performance | Engine | 0 to 60 | Quarter Mile | Source |
| --- | --- | --- | --- | --- |
| Mustang GT | 302ci/225hp | 6.4 sec | 14.4 sec | Automobile Apr 87 |
| Mustang GT | 302ci/225hp | 6.5 sec | 15.1 sec @ 94.1 mph | Motor Trend 11/89 |
1988 Mustang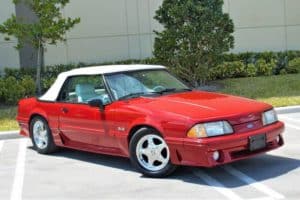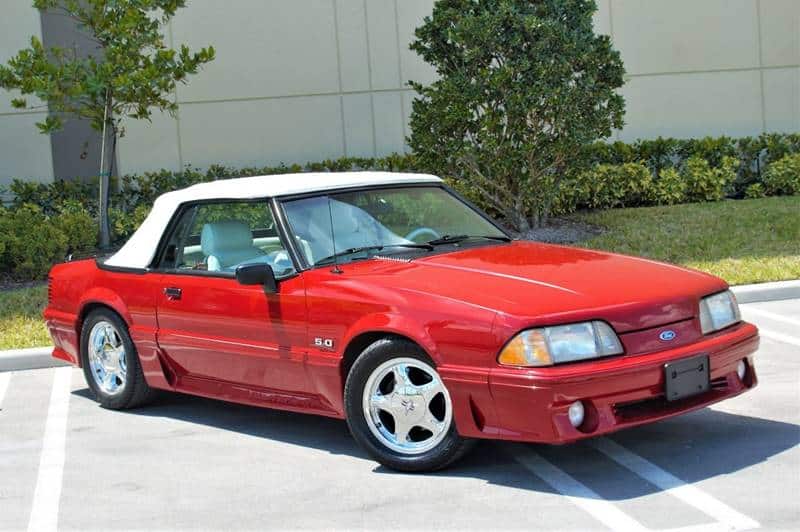 | Performance | Engine | 0 to 60 | Quarter Mile | Source |
| --- | --- | --- | --- | --- |
| Mustang GT | 302ci/230hp | 7.1 sec | 15.6 sec @ 91.5 mph | Motor Trend 9/88 |
| Mustang | | 6.4 sec | 15.0 sec | Motor Trend Jan 88 |
1989 Mustang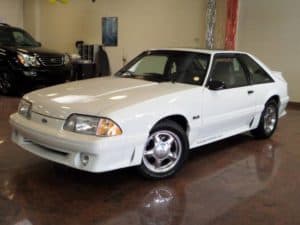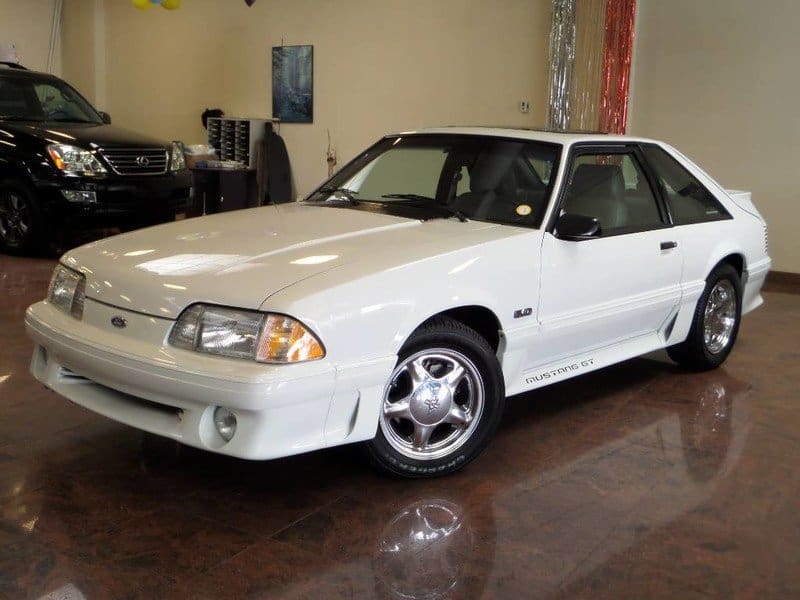 | Performance | Engine | 0 to 60 | Quarter Mile | Source |
| --- | --- | --- | --- | --- |
| Mustang Saleen SC | 302ci/292hp | 5.9 sec | 14.2 sec @ 98.0 mph | Car & Driver 5/89 |
| Mustang GT 5.0L | 302ci/225hp | 6.2 sec | 14.8 sec | Motor Trend Jan 89 |
| Mustang LX | 302ci/225hp | 6.6 sec | 15.4 sec @ 91.5 mph | Motor Trend 11/89 |
| Mustang GT | 302ci/225hp | 7.2 sec | 15.8 sec @ 92.8 mph | Motor Trend 1/88 |
1990 Mustang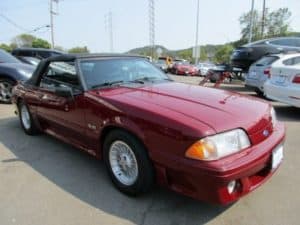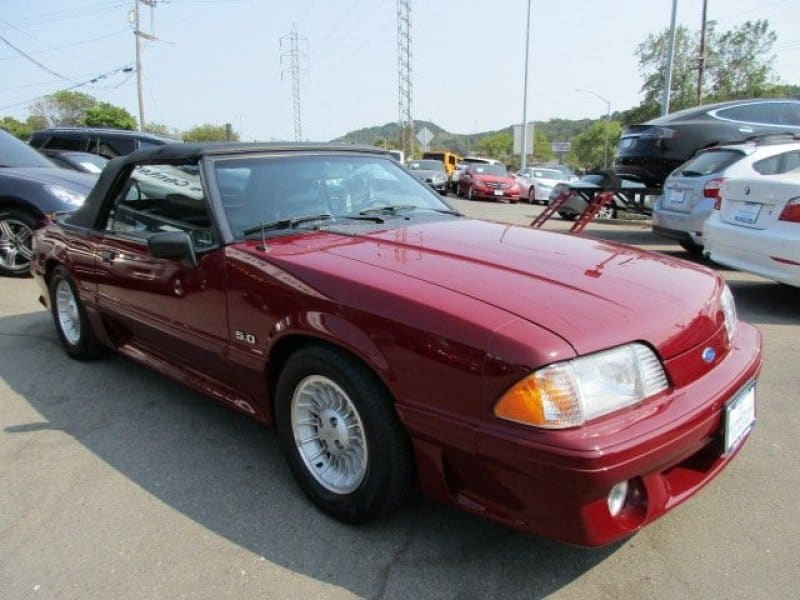 | Performance | Engine | 0 to 60 | Quarter Mile | Source |
| --- | --- | --- | --- | --- |
| Mustang GT Roush Twi | 351ci/375hp | 5.8 sec | 14.5 sec @ 100.7 mph | Motor Trend 1/91 |
| Mustang LX 5.0L | | 6.4 sec | 14.9 sec | Internet |
1991 Mustang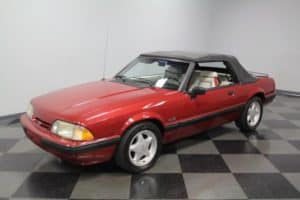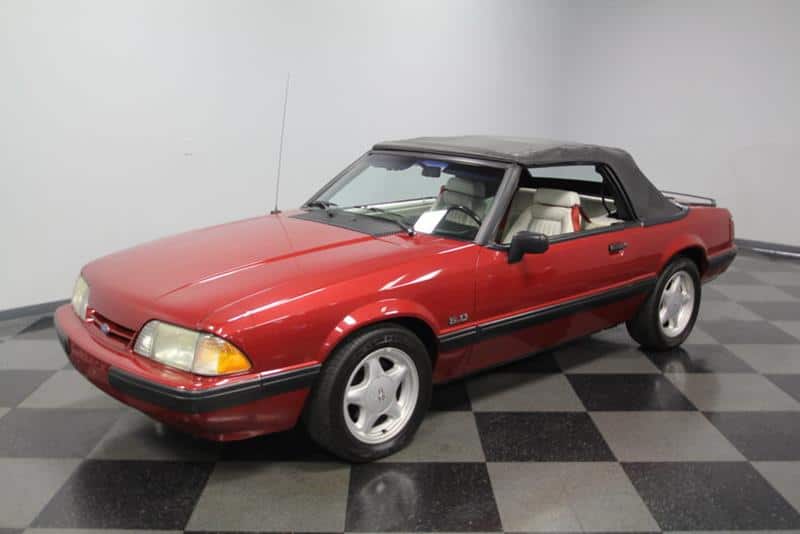 | Performance | Engine | 0 to 60 | Quarter Mile | Source |
| --- | --- | --- | --- | --- |
| Mustang LX | 302ci/225hp | 6.2 sec | 14.8 sec @ 96 mph | Motor Trend 7/90 |
| Mustang GT | | 7.3 sec | 15.6 sec | Internet |
1992 Mustang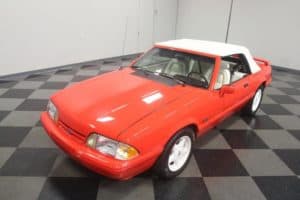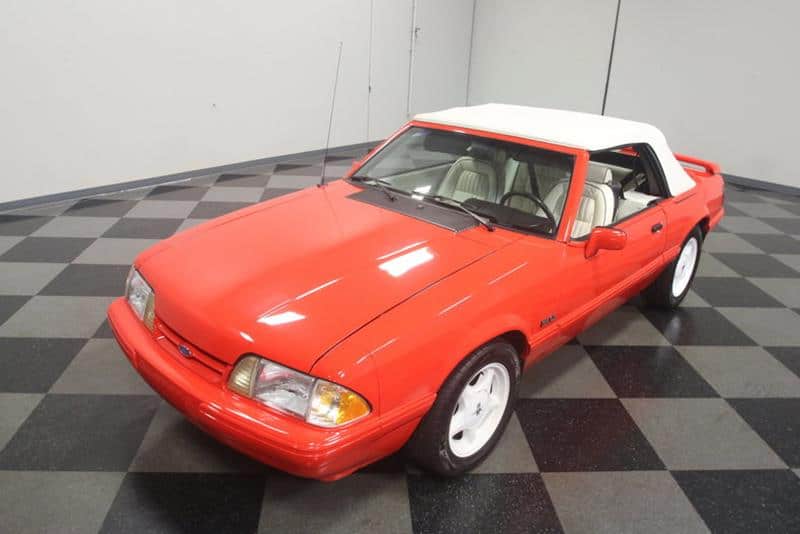 | Performance | Engine | 0 to 60 | Quarter Mile | Source |
| --- | --- | --- | --- | --- |
| Mustang LX 5.0L | | 6.2 sec | 14.8 sec | Internet |
| Mustang LX | 302ci/225hp | 7.1 sec | 15.5 sec @ 90.0 mph | Road & Track 12/91 |
1993 Mustang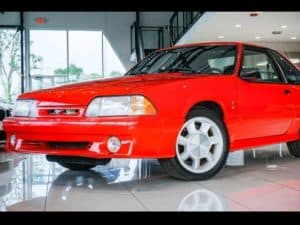 | Performance | Engine | 0 to 60 | Quarter Mile | Source |
| --- | --- | --- | --- | --- |
| Mustang Cobra | | 5.9 sec | 14.5 sec @ 98.0 mph | Internet |
| Mustang Cobra | 302ci/240hp | 6.0 sec | 14.6 sec @ 95.6 mph | Motor Trend 6/93 |
| Mustang GT | 302ci/205hp | 8.0 sec | 16.1 sec @ 85.1 mph | Motor Trend 5/93 |
| Mustang Cobra | 302ci/245hp | n/a | 14.3 sec @ 96.64 mph | MCR 12/97 |
1994 Mustang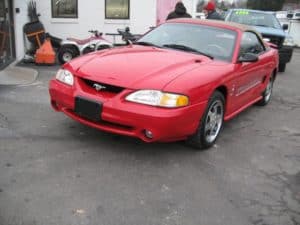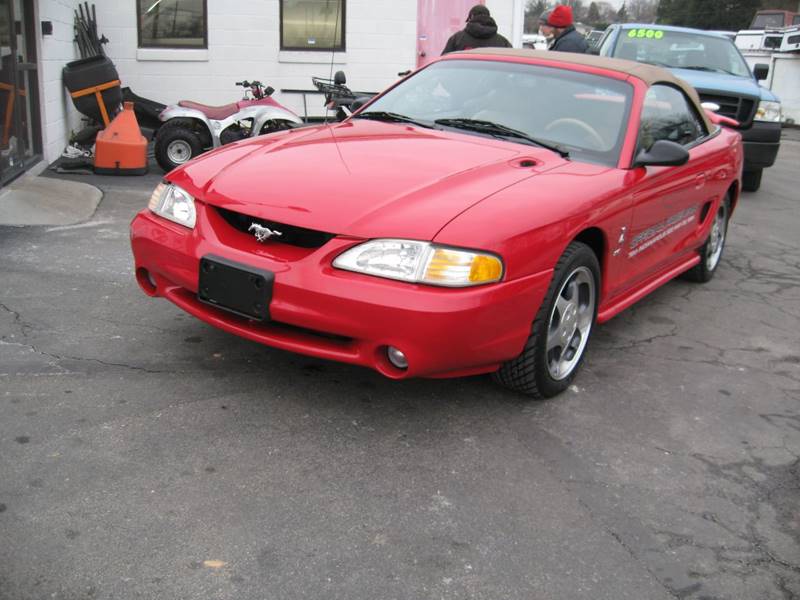 | Performance | Engine | 0 to 60 | Quarter Mile | Source |
| --- | --- | --- | --- | --- |
| Mustang Cobra | 302ci/215hp | 5.4 sec | 14 sec | Internet |
| Mustang Cobra | 302ci/215hp | 5.9 sec | 14.5 sec @ 98.0 mph | Internet |
| Mustang GT | 302ci/215hp | 6.7 sec | 15.1 sec | Internet |
| Mustang GT (Converti | 302ci/215hp | n/a | 15.9 sec @ 87.0 mph | PopHot Rodding 7/94 |
| Mustang GT | 302ci/215hp | n/a | 14.9 sec @ 95.0 mph | PopHot Rodding 3/94 |
1995 Mustang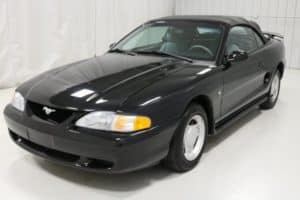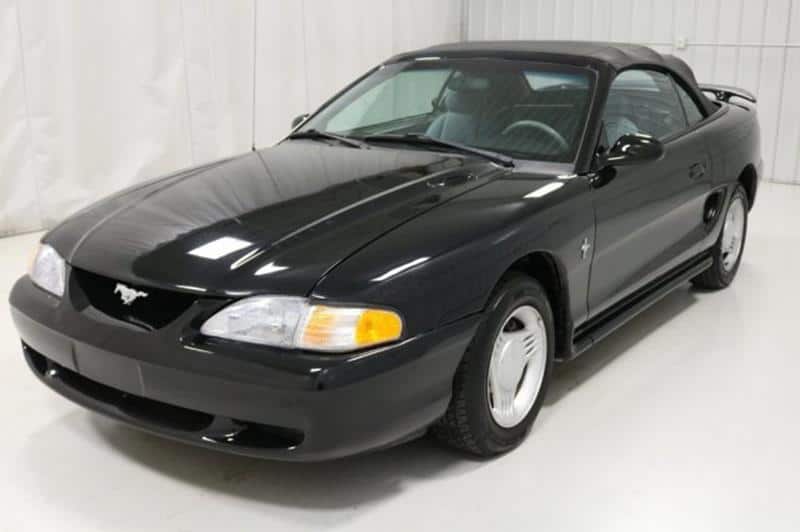 | Performance | Engine | 0 to 60 | Quarter Mile | Source |
| --- | --- | --- | --- | --- |
| Mustang Saleen S351 | 351ci/480hp | 4.9 sec | 13.2 sec @ 111.9 mph | Road & Track 6/95 |
| Mustang Cobra R | | 5.2 sec | 13.8 sec | Internet |
| Mustang Cobra | | 5.9 sec | 14.5 sec @ 98.0 mph | Internet |
| Mustang GT | | 7.4 sec | 15.8 sec @ 88.2 mph | Road & Track 6/95 |
| Mustang Cobra R | 351ci/300hp | n/a | 13.7 sec @ 102.8 mph | MCR 8/95 |
| Mustang 3.8L | | 9.9 sec | 17.3 sec | Internet |
1996 Mustang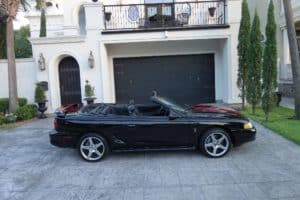 | Performance | Engine | 0 to 60 | Quarter Mile | Source |
| --- | --- | --- | --- | --- |
| Mustang Cobra Kenne | 280ci/392hp | 4.8 sec | 13.2 sec @ 109.4 mph | Motor Trend 3/96 |
| Mustang Cobra Jet R | 373ci/350hp | 5.2 sec | 13.3 sec @ 106.7 mph | Motor Trend 11/96 |
| Mustang Saleen S351 | 351ci/480hp | 5.2 sec | 13.4 sec @ 119.3 mph | Motor Trend 4/96 |
| Mustang Cobra DOHC | 280ci/305hp | 5.5 sec | 14.0 sec @ 101.7 mph | Car Craft 10/95 |
| Mustang Cobra DOHC C | 280ci/305hp | 5.6 sec | 13.9 sec @ 102.1 mph | Motor Trend 7/96 |
| Mustang Cobra DOHC | 280ci/305hp | 5.9 sec | 14.4 sec @ 99.1 mph | Road & Track |
| Mustang Cobra DOHC | 280ci/305hp | 6.4 sec | 14.0 sec @ 102.0 mph | Car & Driver 12/95 |
| Mustang Saleen S281 | 280ci/222hp | 6.9 sec | 15.3 sec @ 89.8 mph | Motor Trend 8/96 |
| Mustang Cobra DOHC | 280ci/305hp | n/a | 14.1 sec @ 101.1 mph | Hot Rod 2/96 |
| Mustang Cobra DOHC | 280ci/305hp | n/a | 14.1 sec @ 100.0 mph | High Tech 5/96 |
1997 Mustang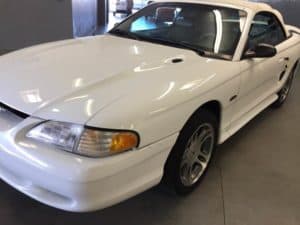 | Performance | Engine | 0 to 60 | Quarter Mile | Source |
| --- | --- | --- | --- | --- |
| Mustang Cobra DOHC | 280ci/305hp | 5.5 sec | 14.0 sec @ 101.1 mph | Motor Trend 9/97 |
| Mustang | 4.6L/305hp | 5.8 sec | 14.3 sec @ 100.3 mph | Road & Track 1997 Sp & GT |
1998 Mustang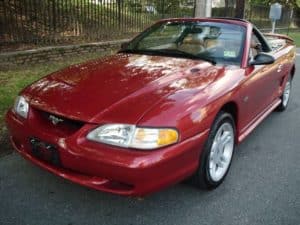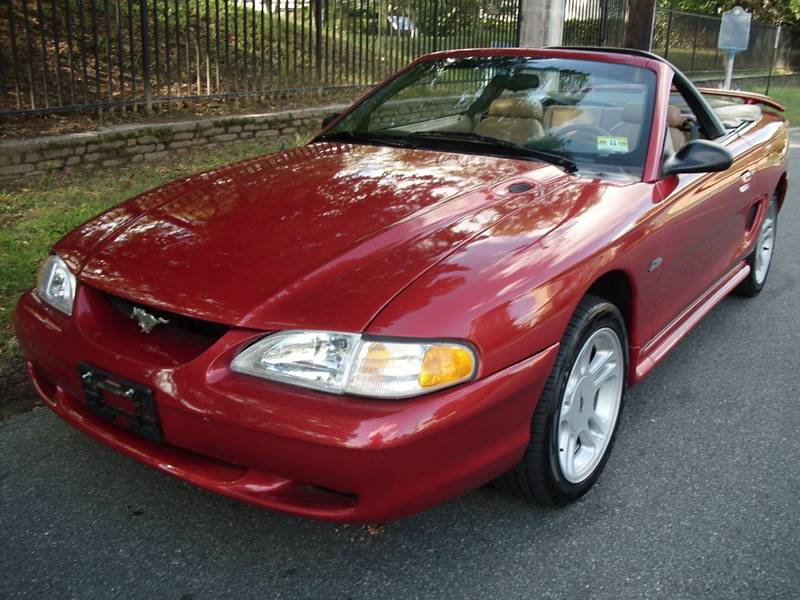 | Performance | Engine | 0 to 60 | Quarter Mile | Source |
| --- | --- | --- | --- | --- |
| Mustang Cobra DOHC | 280ci/305hp | 5.7 sec | 14.2 sec @ 99.5 mph | Road & Track 11/97 |
| Mustang | 4.6L/225hp | 6.8 sec | 15.3 sec @ 91.7 mph | Road & Track 1998 Sp & GT |
1999 Mustang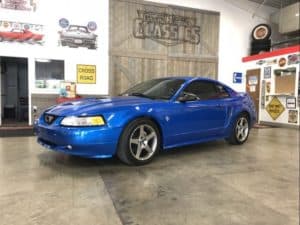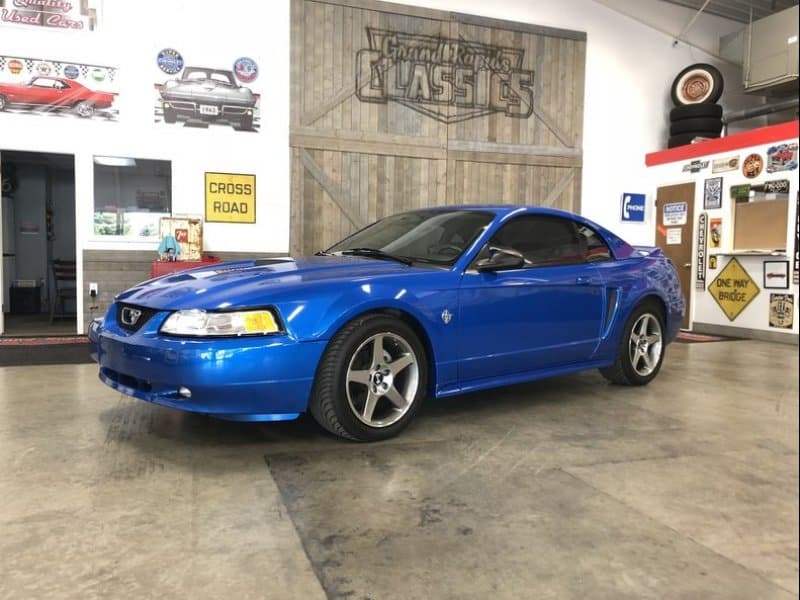 | Performance | Engine | 0 to 60 | Quarter Mile | Source |
| --- | --- | --- | --- | --- |
| Mustang Cobra SVT | 4.6L/320hp | 5.4 sec | 13.9 sec | Internet |
| Mustang GT | 4.6L/320hp | 5.5 sec | 14.1 sec | Internet |
2000 Mustang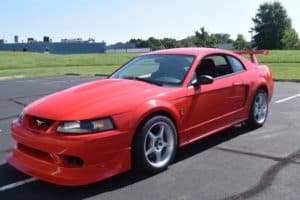 | Performance | Engine | 0 to 60 | Quarter Mile | Source |
| --- | --- | --- | --- | --- |
| Mustang | 4.6L/320hp | 5.4 sec | 13.9 sec | Estimate |
2001 Mustang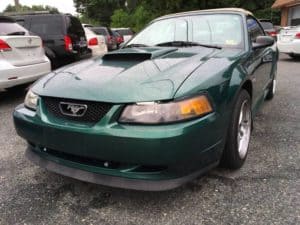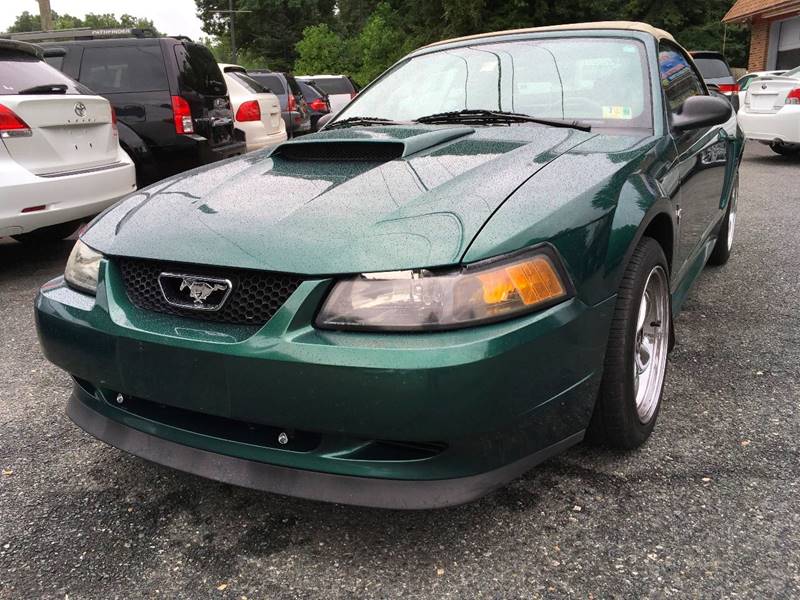 | Performance | Engine | 0 to 60 | Quarter Mile | Source |
| --- | --- | --- | --- | --- |
| Mustang Roush Stage | | 4.3 sec | 12.9 sec | Internet |
| Mustang Cobra SVT | 4.6L/320hp | 4.8 sec | 13.2 sec @ 109.1 mph | Road & Track 2001 Sp> |
| Mustang | 4.6L/265hp | 5.8 sec | 14.3 sec @ 98.9 mph | Road & Track Dec 2001 |
| Mustang | 4.6L/260hp | 6.0 sec | 14.7 sec @ 96.4 mph | Road & Track Dec 2001 |
2002 Mustang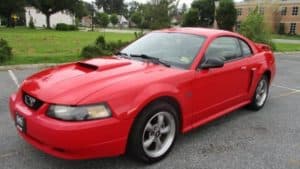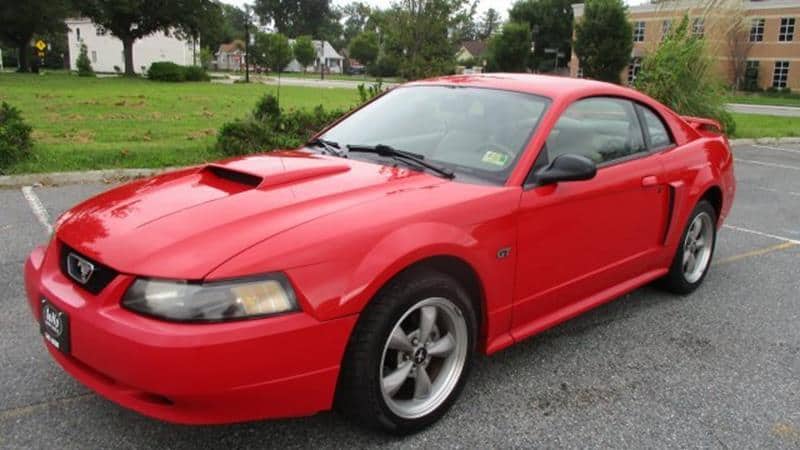 | Performance | Engine | 0 to 60 | Quarter Mile | Source |
| --- | --- | --- | --- | --- |
| Mustang | 4.6L/390hp | 4.9 sec | 13.3 sec | Estimate |
2003 Mustang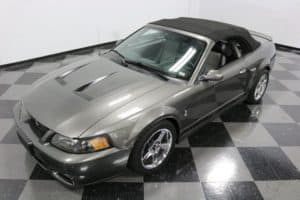 | Performance | Engine | 0 to 60 | Quarter Mile | Source |
| --- | --- | --- | --- | --- |
| Mustang Cobra SVT | | 4.5 sec | 12.9 sec | Internet |
| Mustang Mach 1 | | 5.6 sec | 13.2 sec | Motor Trend Feb 05 |
| Mustang | 4.6L/390hp | 4.9 sec | 13.3 sec @ 108.1 mph | Road and Track Aug 2002 |
2004 Mustang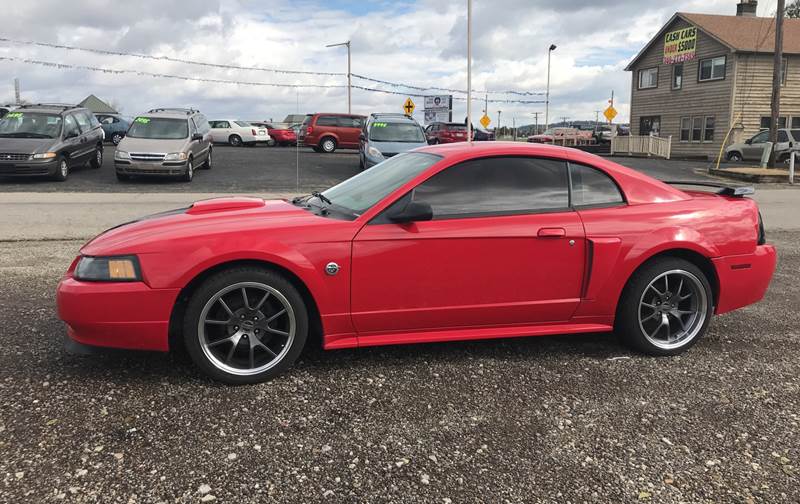 | Performance | Engine | 0 to 60 | Quarter Mile | Source |
| --- | --- | --- | --- | --- |
| Mustang Cobra SVT | | 4.5 sec | 12.9 sec | Internet |
| Mustang GT | | 6.3 sec | 14.8 sec | Internet |
2005 Mustang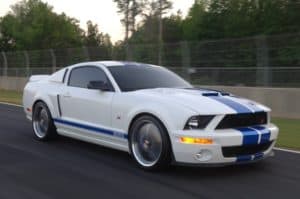 | Performance | Engine | 0 to 60 | Quarter Mile | Source |
| --- | --- | --- | --- | --- |
| Mustang GT 4.6L | 4.6L/300hp | 5.1 sec | 13.5 sec | Motor Trend Jan 05 |
| Mustang GT Convertib | 4.6L/300hp | 5.2 sec | 13.8 sec | Motor Trend Apr 05 |
| Mustang LX 4.0L | 4.0L/210hp | 6.8 sec | 15.3 sec | Car & Driver Feb 05 |
| Mustang GT 4.6L | 4.6L/300hp | 5.3 sec | 13.9 sec @ 101.4 mph | Road and Track Dec 04 |
2006 Mustang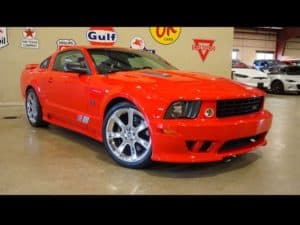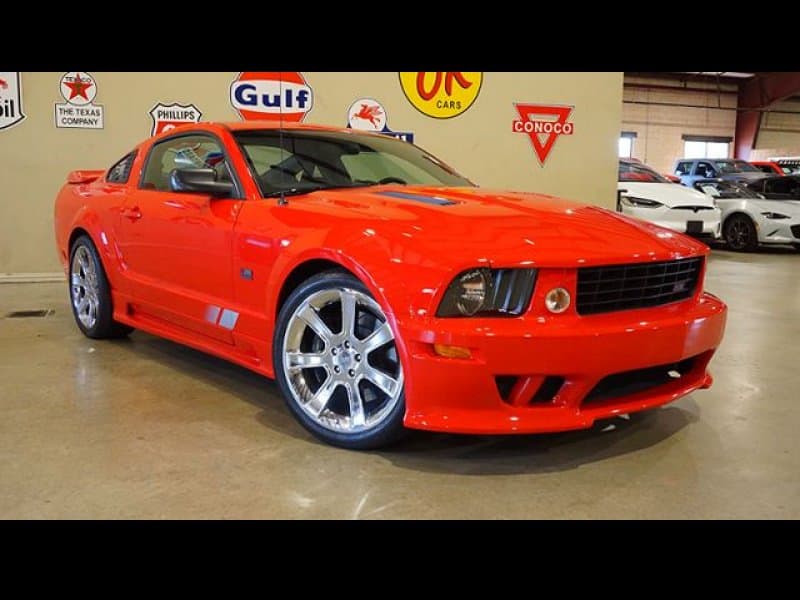 | Performance | Engine | 0 to 60 | Quarter Mile | Source |
| --- | --- | --- | --- | --- |
| Mustang GT 4.6L | 4.6L/300hp | 5.1 sec | 13.5 sec | Estimate |
2007 Mustang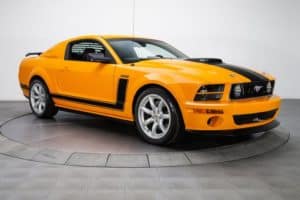 | Performance | Engine | 0 to 60 | Quarter Mile | Source |
| --- | --- | --- | --- | --- |
| Mustang GT 4.6L | 4.6L/300hp | 5.1 sec | 13.5 sec | Estimate |
2008 Mustang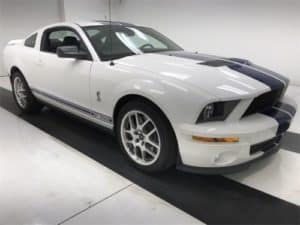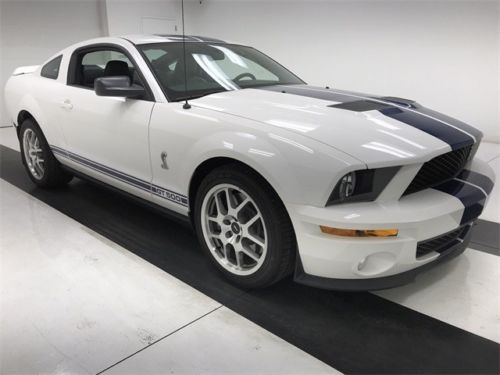 | Performance | Engine | 0 to 60 | Quarter Mile | Source |
| --- | --- | --- | --- | --- |
| Mustang GT 4.6L | 4.6L/300hp | 5.1 sec | 13.5 sec | Estimate |
2009 Mustang